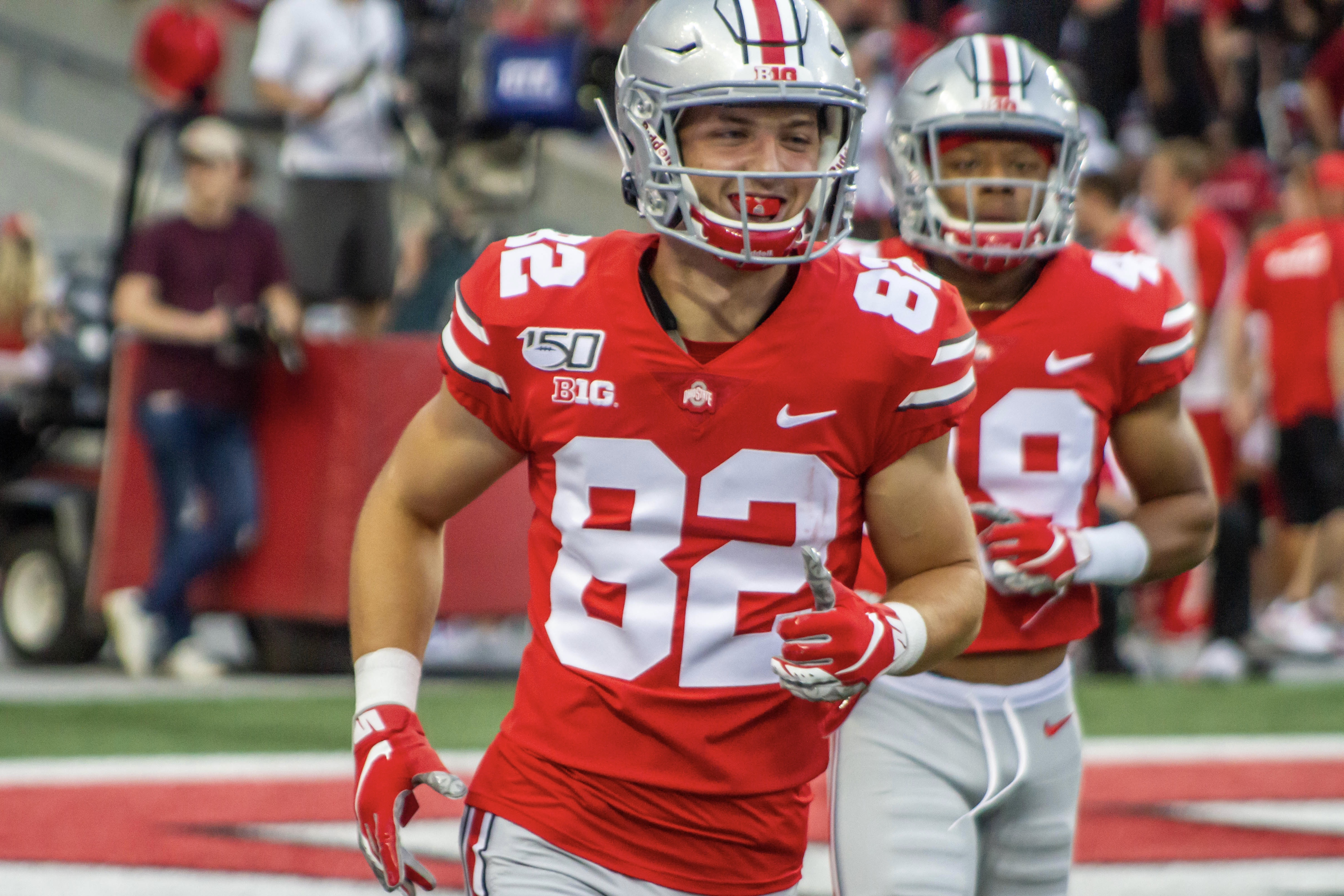 Former Ohio State walk-on wide receiver Sam Wiglusz announced Wednesday that he will transfer as a graduate student to Ohio University.
Wiglusz, who was set to enter his fifth season with the program after joining the team in the summer of 2018, announced his intention to transfer following Ohio State's spring game. The spring game served as perhaps a final showing for schools looking to recruit Wiglusz, as he hauled in two receptions for 21 yards.
He appeared in nine games across four seasons for Ohio State, catching three passes for 25 yards, including a two-reception, 14-yard performance in the Buckeyes' win over Michigan State last season.
Though Wiglusz had trouble catching on at Ohio State given the elite receiver talent the program has boasted as of late, he was thought highly of by his coaches and teammates.
"He comes to work every day. He's tough," Day said. "I mean — he's a good receiver. And his attitude is excellent."