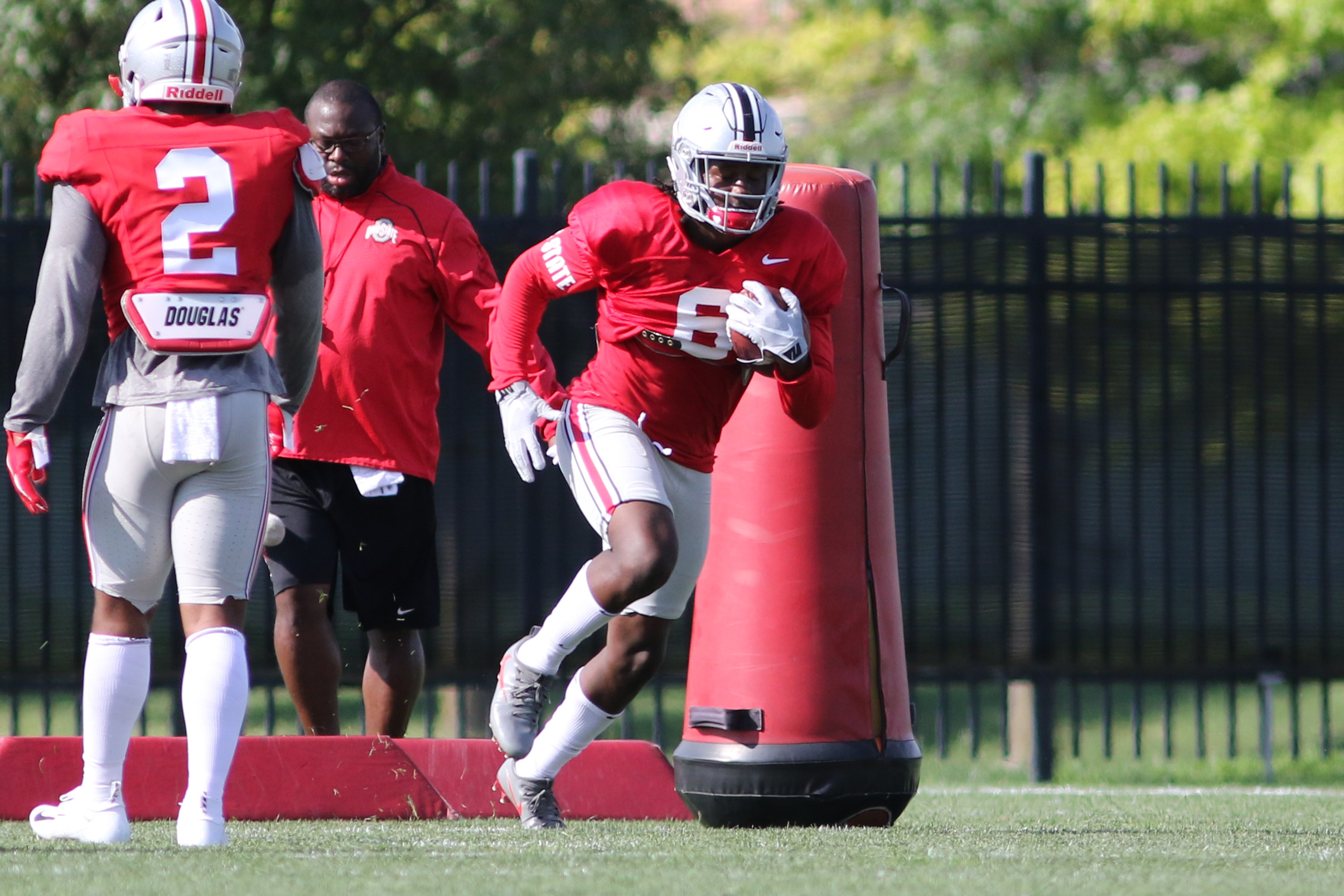 Former Ohio State running back Brian Snead was suspended from the football team and subsequently dismissed from the university last fall after he was named a suspect in the rape of another student, according to a report from The Lantern.
A consensus four-star prospect from Seffner (Fla.) Armwood, Snead appeared in just two games for the Buckeyes as a true freshman. He rushed for 37 yards and one touchdown on 11 carries in garbage time of wins over Oregon State and Rutgers, but was suspended indefinitely prior to the third game of the season against TCU when the allegations came to light.
Though he was suspended and unable to travel with the team to away games or be on the sidelines during home games, Snead was allowed to practice while the university conducted its investigation. He was found to have violated the code of student conduct with charges of non-consensual sexual intercourse and non-consensual sexual contact and was dismissed from the university on Nov. 27. No criminal charges were filed.
Snead announced his transfer from Ohio State in January, but did not share details or the reason for his departure. He has since enrolled at Iowa Western Community College in Council Bluffs, Iowa, but recently visited UCF as he eyes a return to FBS football.