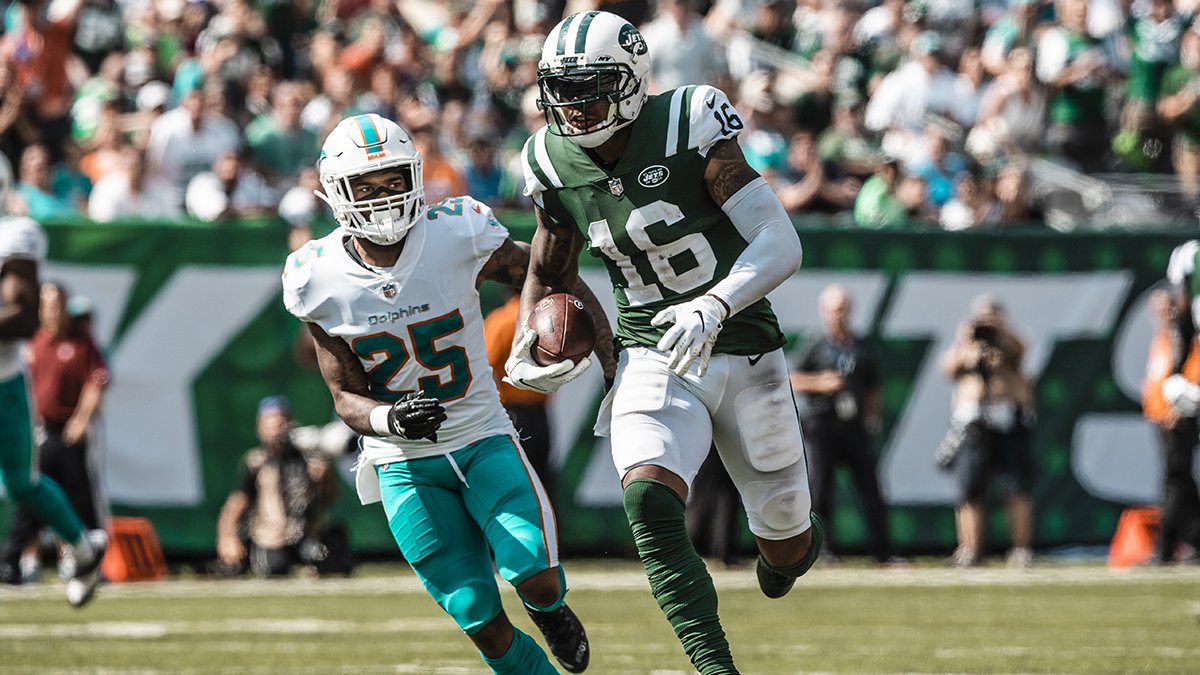 News broke Saturday morning that former Ohio State quarterback and NFL wide receiver Terrelle Pryor was in critical condition coming out of surgery after he was stabbed twice overnight in his Pittsburgh apartment.
In the hours since, Pryor's status was updated to stable, meaning that the 30-year old will likely pull through, despite sustaining serious injuries in an altercation.
The story took another turn on Saturday evening, as Pittsburgh police announced Pryor had been arrested for simple assault related to the incident that put him in the hospital. From the official police statement:
"Pittsburgh Bureau of Police officers responded to UPMC Mercy Hospital on November 30 for a male stabbing victim who had arrived there in critical condition by private means just after 4:30 a.m.
"Upon further investigation by detectives in the Violent Crimes Unit, it was learned the male's injuries were incurred during an earlier dispute inside an apartment on the 200 block of Heinz Street on the city's North Side. During that altercation, a female victim also received injuries.
"After consultation with the Allegheny County District Attorney's Office, police have arrested two people believed to be mutual combatants in this incident.
"Shalaya Briston, 24, of Munhall, PA was arrested and has been charged with Criminal Attempt Homicide and Aggravated Assault.
"In addition, police have arrested Terrelle Pryor, 30, of Pittsburgh, PA He faces a charge of Simple Assault."
The statement did not include Pryor's current status, meaning that's likely still in the custody of UPMC Mercy Hospital until his condition improves.