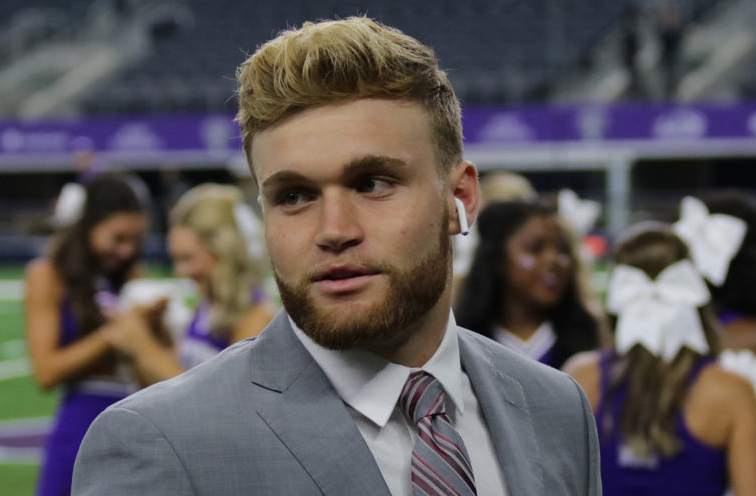 Former Ohio State quarterback Tate Martell is on the move again, as Matt Zenitz reported on Jan. 27 that the embattled QB has entered the transfer portal for the second time in his career.
This comes after a report from the Miami Herald that Martell would be remaining at Miami but only taking classes, rather than participating for the football team.
As mentioned, this will be Martell's second foray into the portal. He originally entered in the spring of 2019, shortly after Justin Fields' arrival in Columbus, when he eventually decided to head to South Beach to play for then-new Miami head coach Manny Diaz. After losing the battle for the starting job in 2019, Martell moved to wide receiver to get onto the field. He recorded seven rushes for seven yards and completed his lone pass of the season, also for seven yards. He did not record a stat in 2020 after opting out of the season.
Martell, a former four-star recruit for the Buckeyes from Bishop Gorman in Las Vegas, played sparingly during his time in Columbus as well. He completed 23 of his 28 passes in 2018 for 269 yards and a touchdown, with essentially all playing time coming in the late stages of games.