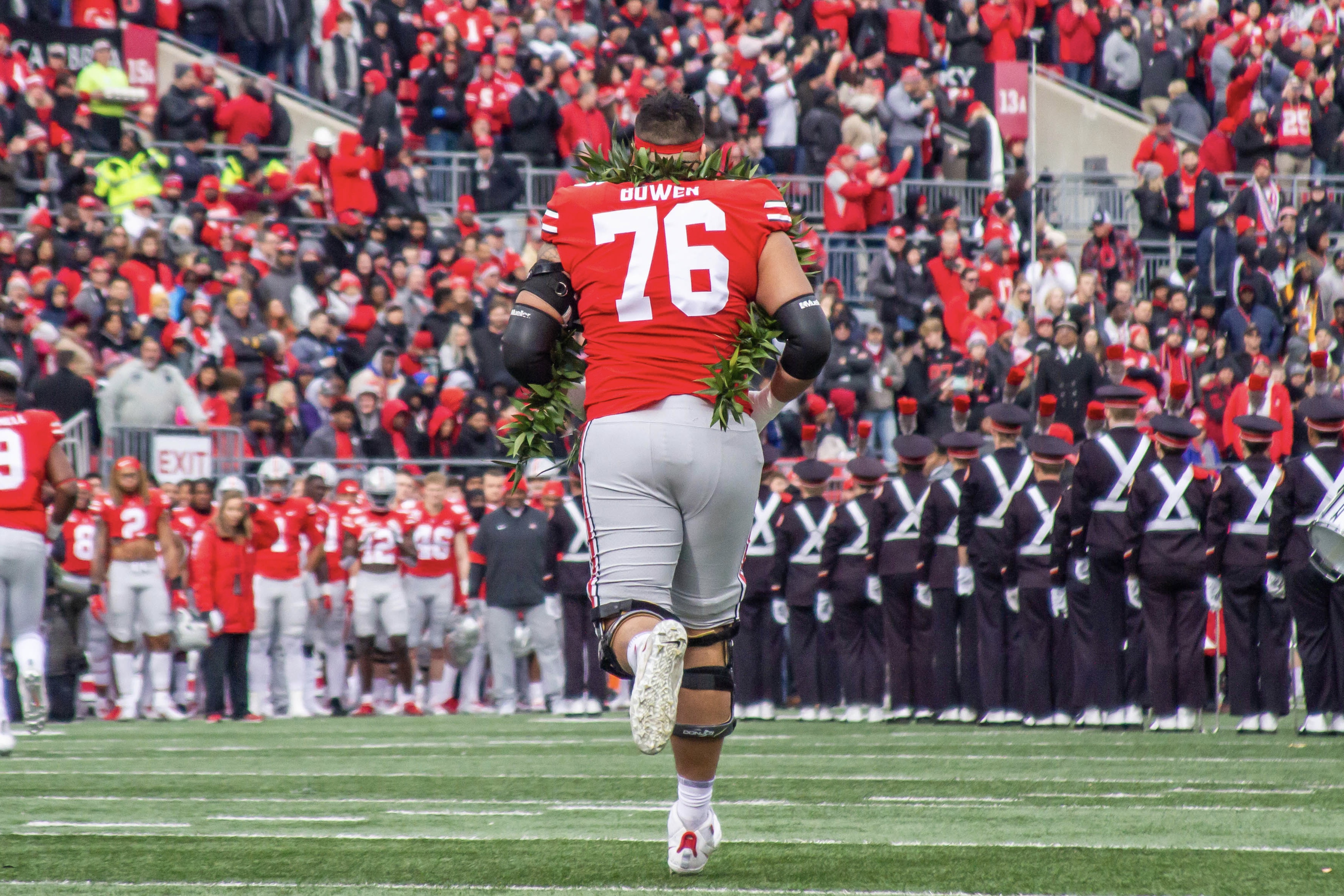 Former Ohio State tackle and guard Branden Bowen has a new home. The Utah native is getting another chance in the NFL, as he signed on with the Arizona Cardinals on Feb. 17 as "a potential offensive line depth piece" according to a story from Arizona Cardinals senior writer Darren Urban.
Bowen was a multi-year contributor during his time in Columbus. After joining the Buckeyes as a three-star recruit in the class of 2015, Bowen worked his way into the starting lineup as the right guard for the first six games of the 2017 season. However, a broken leg sidelined him for the remainder of the season and held him out of the entire 2018 campaign.
He returned as a starter for Ohio State in 2019 however, taking over as the right tackle. Following his senior season, Bowen went unselected in the NFL Draft but was signed as a free agent by the Carolina Panthers. His time there was short-lived, as he was included among preseason cuts.
Now in Arizona, Bowen will look to fight for a more permanent role in 2021 and beyond.
"He enters a mix on the offensive line – and in particular right tackle – that could have some changes," Urban wrote. "Last year's starter at right tackle, Kelvin Beachum, is a free agent. Marcus Gilbert returns from opting out of 2020 for COVID reasons with one year still on his contract. The Cardinals also have 2020 third-round pick Josh Jones with a chance to start at right tackle."