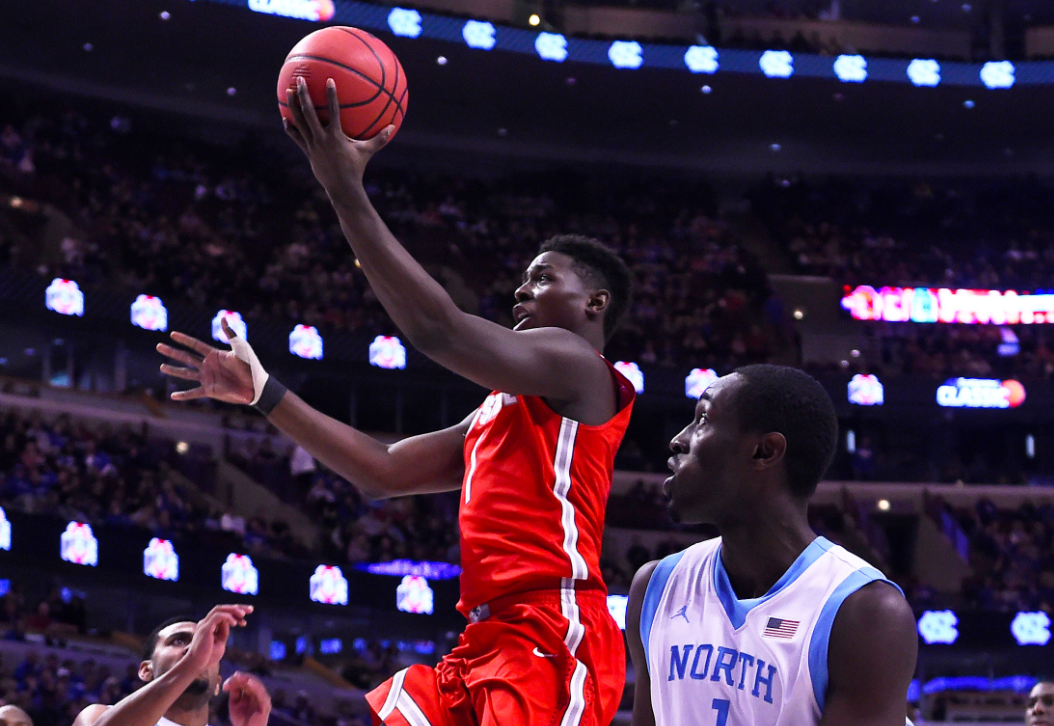 At age 25, after two seasons overseas, former Ohio State forward Jae'Sean Tate has made his impact felt in the NBA. After an impressive first season with the Houston Rockets, Tate was named to the NBA All-Rookie first team.
Tate joins Lamelo Ball from the Charlotte Hornets, Saddiq Bey from the Detroit Pistons, Anthony Edwards from the Minnesota Timberwolves and Tyrese Haliburton from the Sacramento Kings. Ball and Edwards were picked unanimously to the first team, while Ball took home Rookie of the Year.
Tate played in 70 games for the Rockets this season, including 58 starts. Despite Houston struggling all year, Tate shined, averaging 11.3 points, 5.3 rebounds and 2.5 assists per game. He shot 50.6 percent from the field and 30.8 percent from deep.
The former Buckeye has been out of college since after the 2017-18 season, and has played with Belgium's Antwerp Giants and Australia's Sydney Kings before coming back to play in the NBA.
While with Ohio State, Tate averaged 11.7 points and 6.0 rebounds per game while shooting 55.2 percent from the field. His best statistical season came in the 2016-17 campaign, when he finished with 14.3 points and 6.4 boards per contest.