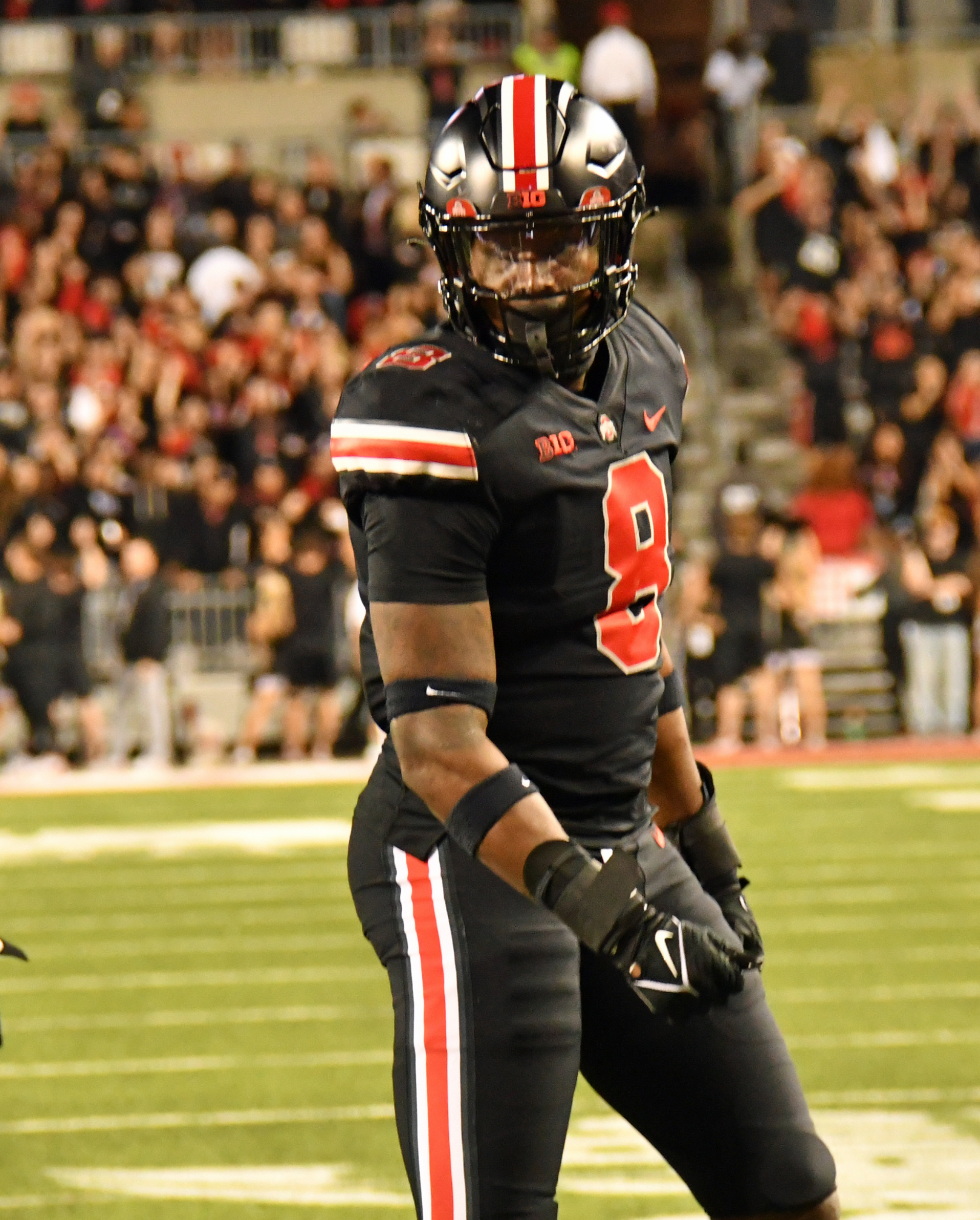 Former Ohio State defensive end Javontae Jean-Baptiste found a new home on Friday, as he announced that he will transfer to Notre Dame.
Jean-Baptiste's move to the Fighting Irish means that he will get the opportunity to square off against his former team on Sept. 23 when Notre Dame hosts the Buckeyes in South Bend, Ind. Jean-Baptiste has one season remaining of eligibility.
"Thank you, Ohio State, for all you have done for me," Jean-Baptiste said in a statement on Twitter. "The relationships and connections I have built will last forever. To my brothers, I love you boys to death. We have a bond that will last a lifetime. Thank you Coach (Larry) Johnson, (Strength and Conditioning Coach Mickey Marotti) and (Ryan) Day for all that you poured into me and for turning me into the man I am today — a proud alum.
"I'm ready to start my next chapter and I will be playing my final season of college football at Notre Dame."
Jean-Baptiste joined the Buckeyes as a four-star prospect in 2018 before redshirting his true freshman season. He played in 47 games in the scarlet and gray, corralling 53 total tackles — 10.5 for loss – and eight sacks in his time with Ohio State. Jean-Baptiste enjoyed a career season in 2022, capturing career-highs in tackles (19), tackles for loss (4.5) and sacks (four).
Despite the loss of Jean-Baptiste, The Buckeyes will still be well-manned up front with J.T. Tuimoloau and Jack Sawyer — who serves in the "Jack" position — primed to improve heading into their junior seasons. Ohio State also has some depth on the edge with rising sophomores Caden Curry, Kenyatta Jackson and Omari Abor.