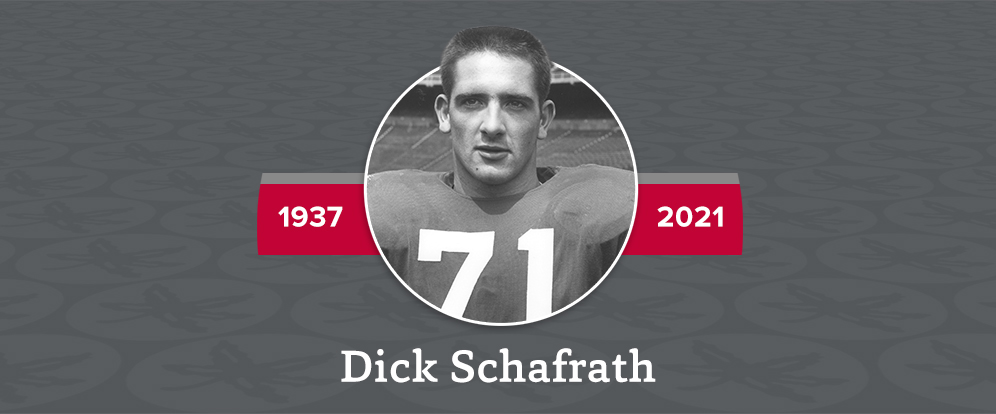 An Ohio State release has confirmed the death of former Ohio State captain and 1957 national champion Dick Schafrath, who passed over the weekend at 84 years old. Schafrath played offensive tackle and defensive tackle for Ohio State on its 1957 national title team and added captaincy to those roles in 1958 when the Buckeyes went 6-1-2 with a 38-28 win on the road against No. 2 Iowa and a 20-14 victory over Michigan to close the season.
In both seasons, Schafrath helped to block for strong rushing attacks, leading the way for the quartet of Bob White, Don Clark, Dick LeBeau and Frank Kremblas, the latter of which took the snaps at quarterback for the Buckeyes.
Schafrath beat Michigan in both of his seasons as a letter winner for the Buckeyes, before going on to play 13 years for the Cleveland Browns from 1959-71, earning All-Pro honors four times and winning Cleveland's most recent championship in 1964, blocking for, among others, Jim Brown.
He coached in Washington for six years after the end of his career and liked the town so much that he decided to enter politics himself, earning a spot in the Ohio Senate for 16 years, serving from 1986-2003. After his retirement, he went back to Ohio State, earning a degree in 2006 at 69 years old. Six years later, Ohio State inducted him into its athletics hall of fame.