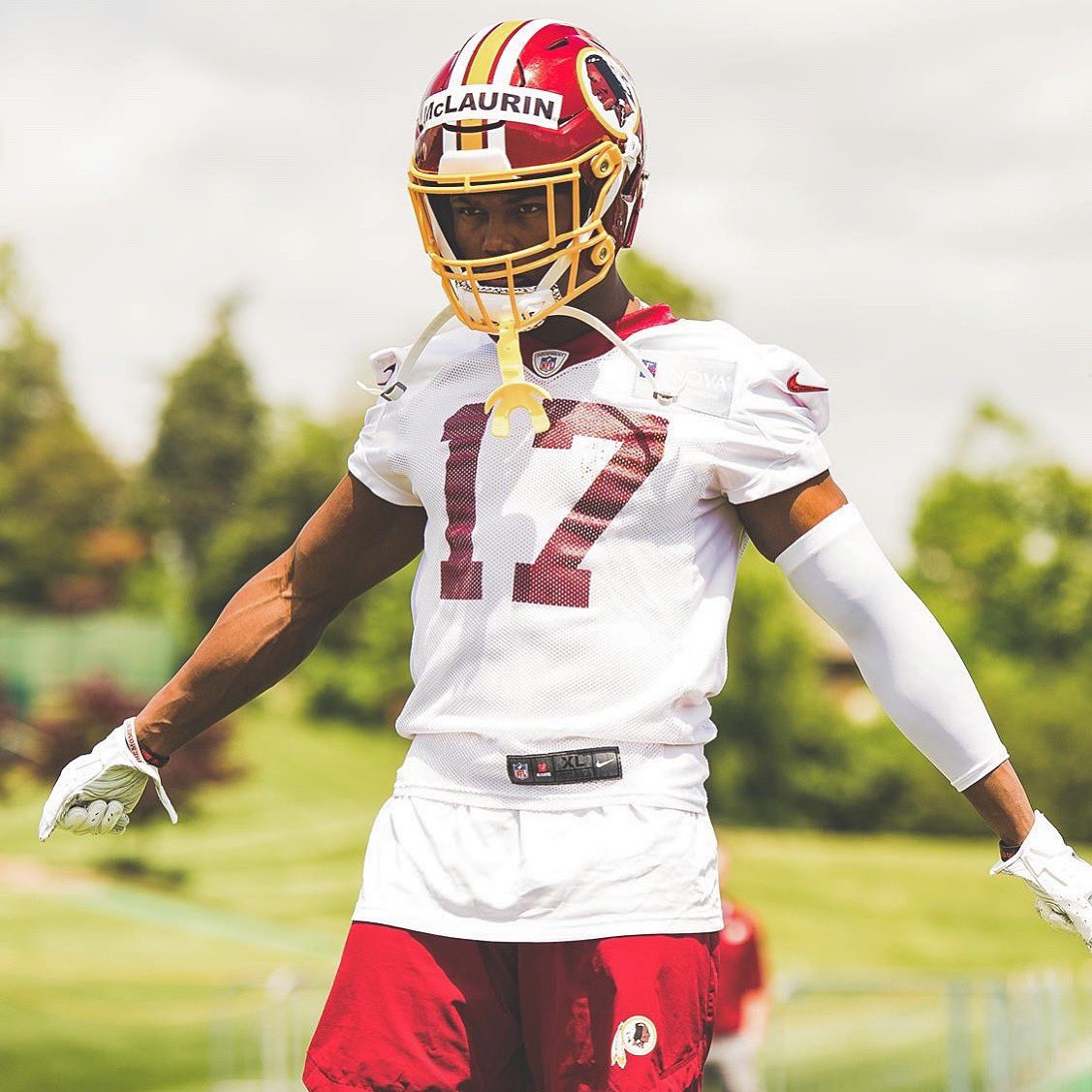 Nine former Ohio State football players were selected in the 2019 NFL Draft and four more signed to teams as undrafted free agents.
Only the first two former Buckeyes drafted — Nick Bosa and Dwayne Haskins — will don the same jersey number they did while playing in the Horseshoe.
Haskins asked former Washington quarterback Joe Theismann for permission to wear the No. 7 he made popular for the Redskins, and Theismann accepted — though the number was not retired.
There will be two Bosa's sporting No. 97 on the west coast in 2019 after there were zero in years prior. Chargers defensive end Joey Bosa wore No. 99 during his first three NFL seasons, but switched to No. 97 on April 12. Nick Bosa will wear No. 97 for the 49ers.
Parris Campbell sped past defenders with the No. 21 on his back for the Scarlet and Gray, but will wear No. 15 for the Colts. The former St. Vincent-St. Mary standout's locker is next to four-time Pro Bowl wideout T.Y. Hilton's locker, and the rookie said he's "going to be attached to his hip."
Dre'Mont Jones will actually wear a typical number for a defensive lineman for the Broncos. After donning No. 86 during a successful career in Columbus, Jones will wear No. 93 in Denver.
Terry McLaurin scored 11 touchdowns for the Buckeyes while sporting No. 83 as a senior, but will switch to No. 17 for Washington, where he is reunited with Haskins.
Kendall Sheffield wore No. 8 when he tied for the team lead with eight passes defensed as a junior, and the speedster will sport No. 20 for the Falcons.
Michael Jordan converted to center and became an All-American while rocking No. 73 for Ohio State, but switched to No. 60 for the Bengals.
Isaiah Prince wore No. 59 as a three-year starter for the Buckeyes, and will wear No. 79 for the Dolphins, who selected the All-Big Ten first-team honoree with the No. 202 pick (sixth round).
Mike Weber, the 2016 Big Ten Freshman of the Year, fell to the Cowboys at the No. 218 overall pick (seventh round). After wearing No. 25 and No. 5 at Ohio State, Weber will don No. 40 in Dallas.
🚨 Rookie Jersey Numbers🚨

0️⃣7️⃣ Dwayne Haskins
1️⃣3️⃣ Kelvin Harmon
1️⃣7️⃣ Terry McLaurin
2️⃣3️⃣ Bryce Love
2️⃣5️⃣ Jimmy Moreland
5️⃣7️⃣ Cole Holcomb
7️⃣2️⃣ Ross Pierschbacher
7️⃣8️⃣ Wes Martin
9️⃣0️⃣ Montez Sweat
9️⃣5️⃣ Jordan Brailford

*subject to change
📰https://t.co/DwLSPBUX09 pic.twitter.com/1Vt6pmLMVb

— Washington Redskins (@Redskins) May 10, 2019
Johnnie Dixon, Malcolm Pridgeon, Demetrius Knox and Dante Booker signed with NFL teams following the draft's conclusion.
Dixon, who scored 17 touchdowns as a Buckeye in the No. 1, signed with the Texans and will wear No. 18 for Houston. Pridgeon also signed with the Texans, and switched from No. 66 to No. 68.
Knox signed with the Seahawks, joining former teammate Jamarco Jones. He donned No. 78 for Ohio State, but switched to No. 63 for Seattle.
Booker is reunited with former linebackers coach Billy Davis in Arizona, and will transition from No. 52 to No. 51 for the Cardinals.
Ohio State's undrafted free agent jersey numbers:
Johnnie Dixon – No. 18
Malcolm Pridgeon – No. 68
Demetrius Knox – No. 63
Dante Booker – No. 51

— Andrew Lind (@AndrewMLind) May 10, 2019