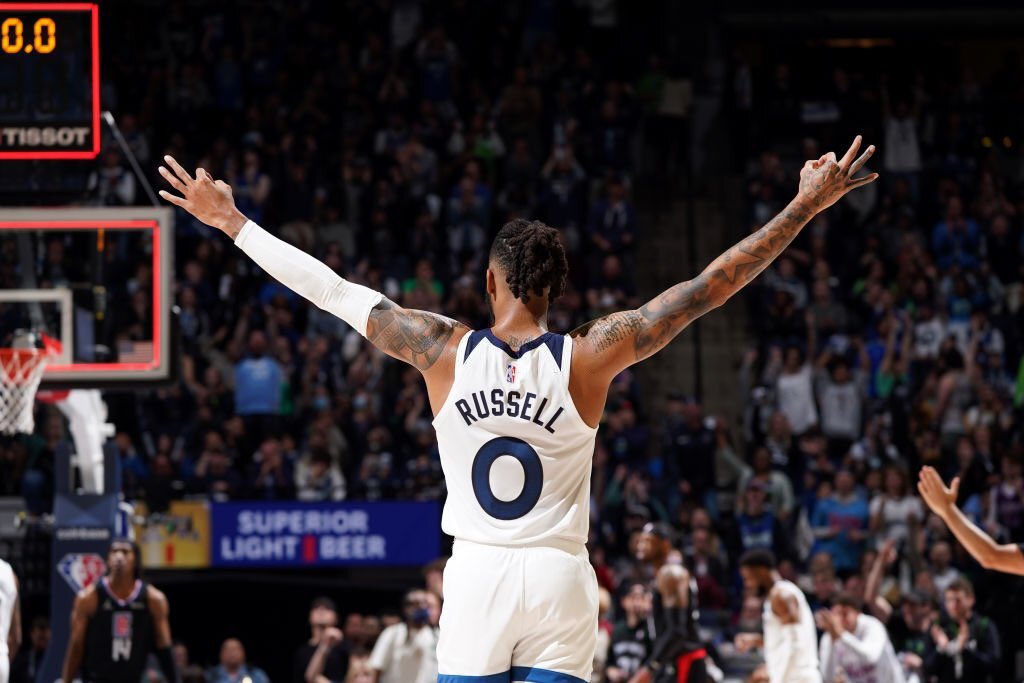 Former Ohio State combo guard D'Angelo Russell led the Timberwolves over the Los Angeles Clippers, 109-104, on Tuesday night, securing Minnesota the No. 7 seed in the 2022 NBA Playoffs.
Russell scored 29 points, secured five rebounds and tossed six assists in the five-point win. The Timberwolves will face the No. 2-seeded Memphis Grizzlies in the first round of the post-season.
After a stellar freshman season at Ohio State in which he averaged 19.3 points, 5.7 rebounds and 5.0 assists for the Buckeyes, Russell became the No. 2-overall selection to the Los Angeles Lakers in the 2015 NBA Draft. In eight professional seasons with the Lakers, Nets, Warriors and Timberwolves, he's contributed 17.7 points, 3.5 rebounds and 5.6 assists per game.
This season, Russell operates as a third offensive option for Minnesota behind All-Star forward Karl Anthony-Towns and 2020 No. 1-overall pick Anthony Edwards. This season, the Timberwolves are one of the NBA's surprise teams, with their young core leading the franchise to a 46-36 record and their first playoff berth since 2018.
Russell acted as Minnesota's de-facto point guard with veteran guard Patrick Beverley in 2021-22. He averaged 18.1 points, 7.1 assists and 3.3 rebounds in 65 games and will be an integral contributor for the Timberwolves if they want to make a deep run in this year's post-season.