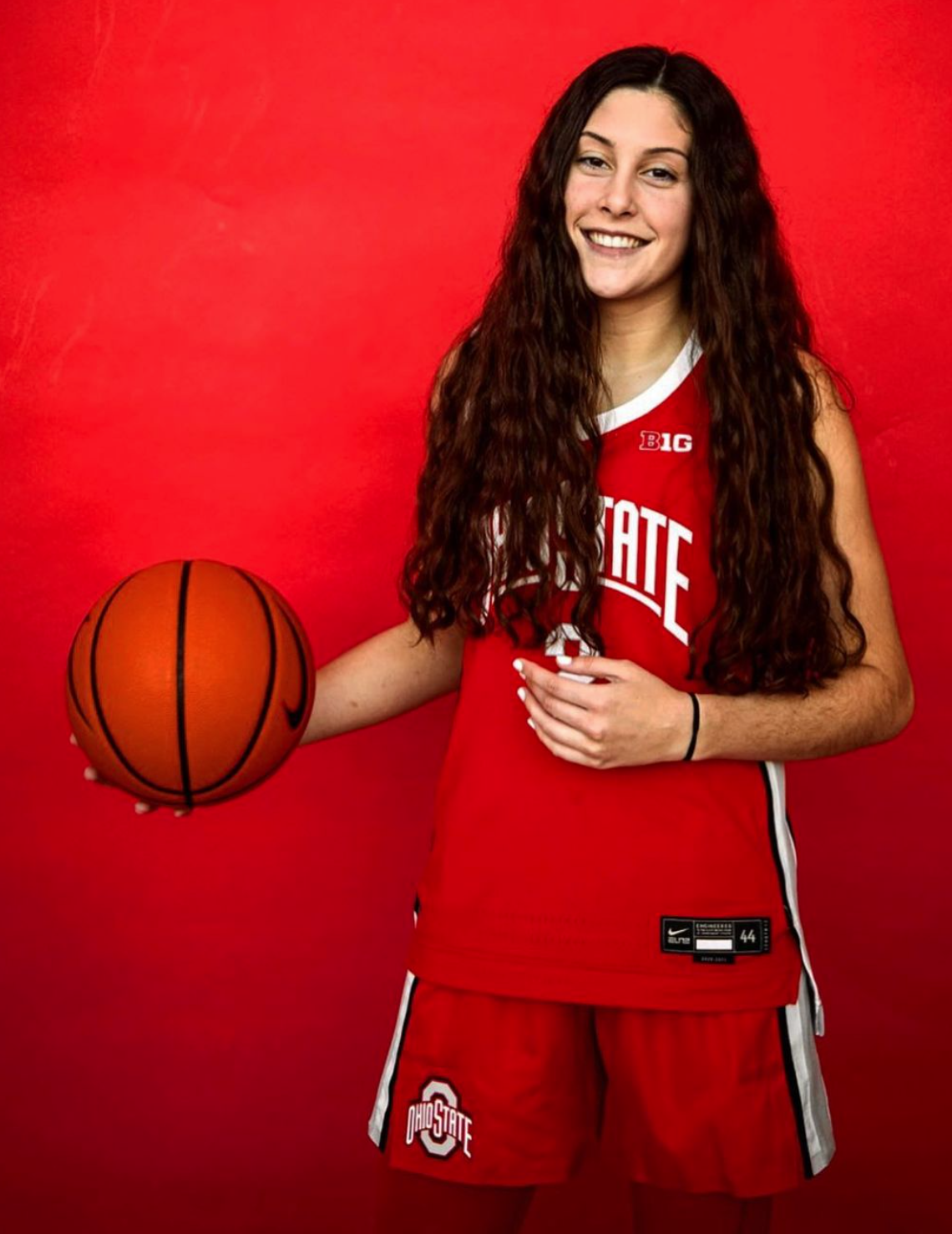 Ohio State women's basketball has reached into the transfer portal again, this time picking up freshman guard Emma Shumate of Newark, Ohio, who is transferring to the Buckeyes after a few months at West Virginia.
Shumate, who played at Newark High School, was graded as a four-star recruit by ESPN in the class of 2021, which denotes a "rare prospect." Additionally, she was rated as the 23rd overall guard and 59th overall player in the class, and was named to the Ohio Prep Sports Writers Association Division I first-team All-Ohio in 2020.
At Newark, Shumate helped lead the Wildcats to a runner-up finish in the 2021 OHSAA Division I Championships in her senior season. Newark made it to the state semifinals in her junior season before the remainder of the playoffs were canceled.
She announced her transfer via her Instagram with the caption, "No place like home."
Shumate, who is listed as a shooting guard on her Hudl profile, joins an Ohio State roster that will likely employ a guard-heavy rotation this season.
Her sister, Katie, is a junior guard at Kent State and was second on the team in scoring the last two seasons. Their father, J.R. Shumate, had been the head girls basketball coach at Newark High School until he stepped aside this past summer following 18 years at the helm.