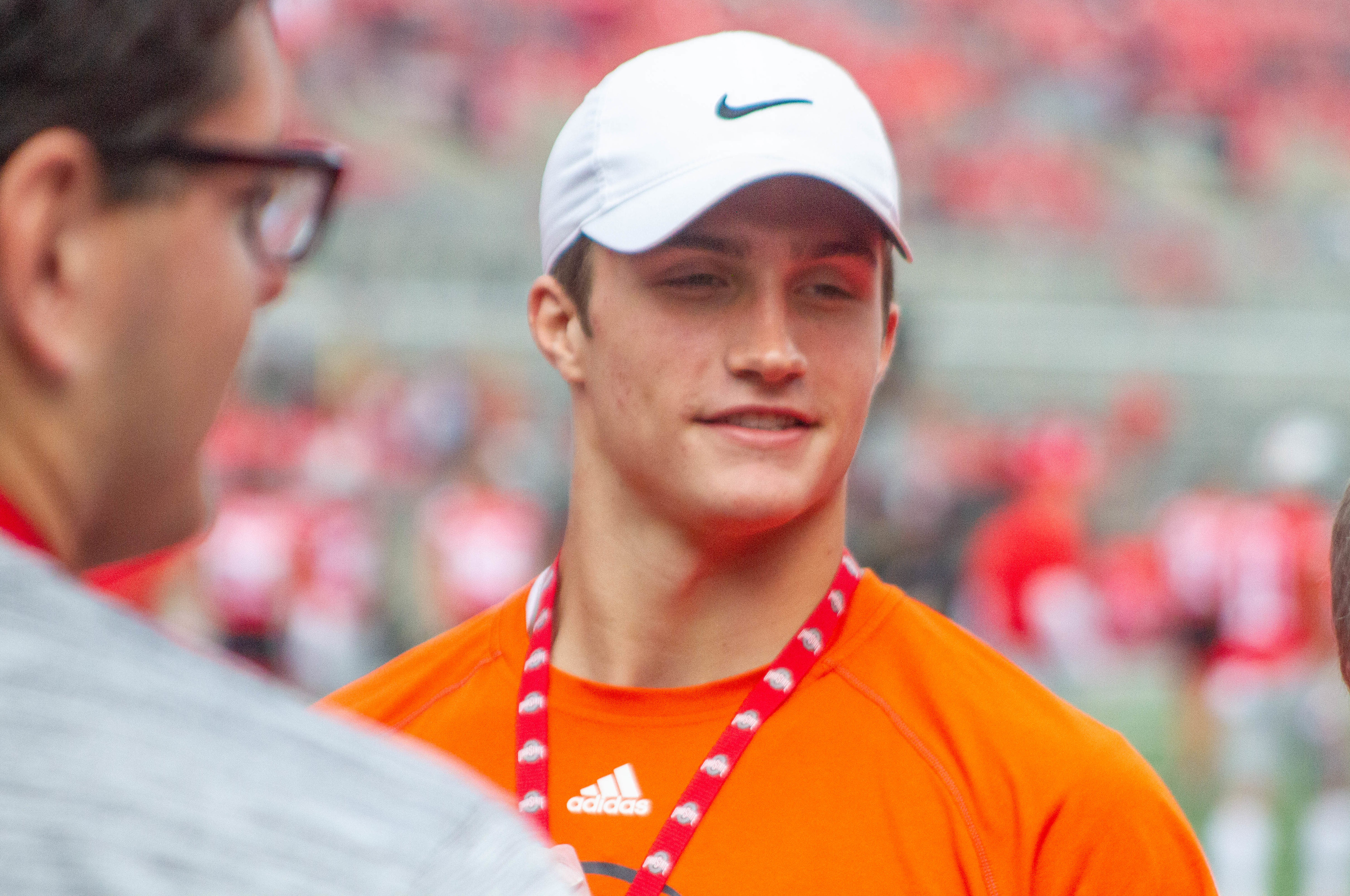 Ohio State welcomed two more freshman to the team "officially" on April 13, as wide receiver Emeka Egbuka and linebacker Reid Carrico both lost their black stripes, the team announced on Twitter.
Egbuka came to Ohio State as a former five-star prospect from Steilacoom, Wa., ranked as the No. 9 overall player and No. 1 wideout in the 2021 recruiting class.
"This is another one of those guys that comes in to get work in before workouts, and stays late to get in extra work," assistant strength coach Chris Fenelon said. "He has such a bright future for the Buckeyes."
Egbuka is the second receiver to lose his black stripe, joining Marvin Harrison.
"Just appreciate you all for taking me in as a brother, shoutout all the coaches, shoutout Zone 6, let's keep working," Egbuka said. "Go Bucks!"
Carrico was a four-star prospect out of Ironton, Ohio, where he was the No. 86 player and No. 5 inside linebacker.
"Still has a long way to go, but he's been trending up for all of spring ball," Fenelon said. "This guy goes hard, he plays physical and I'll love to see what he has to do in the future."
Carrico is the second defender to join to team officially, along with defensive end Jack Sawyer.
"It's an honor to be here, I grew up a Buckeye fan, want to thank all you guys, thank H2, the strength coaches, go Bucks!"