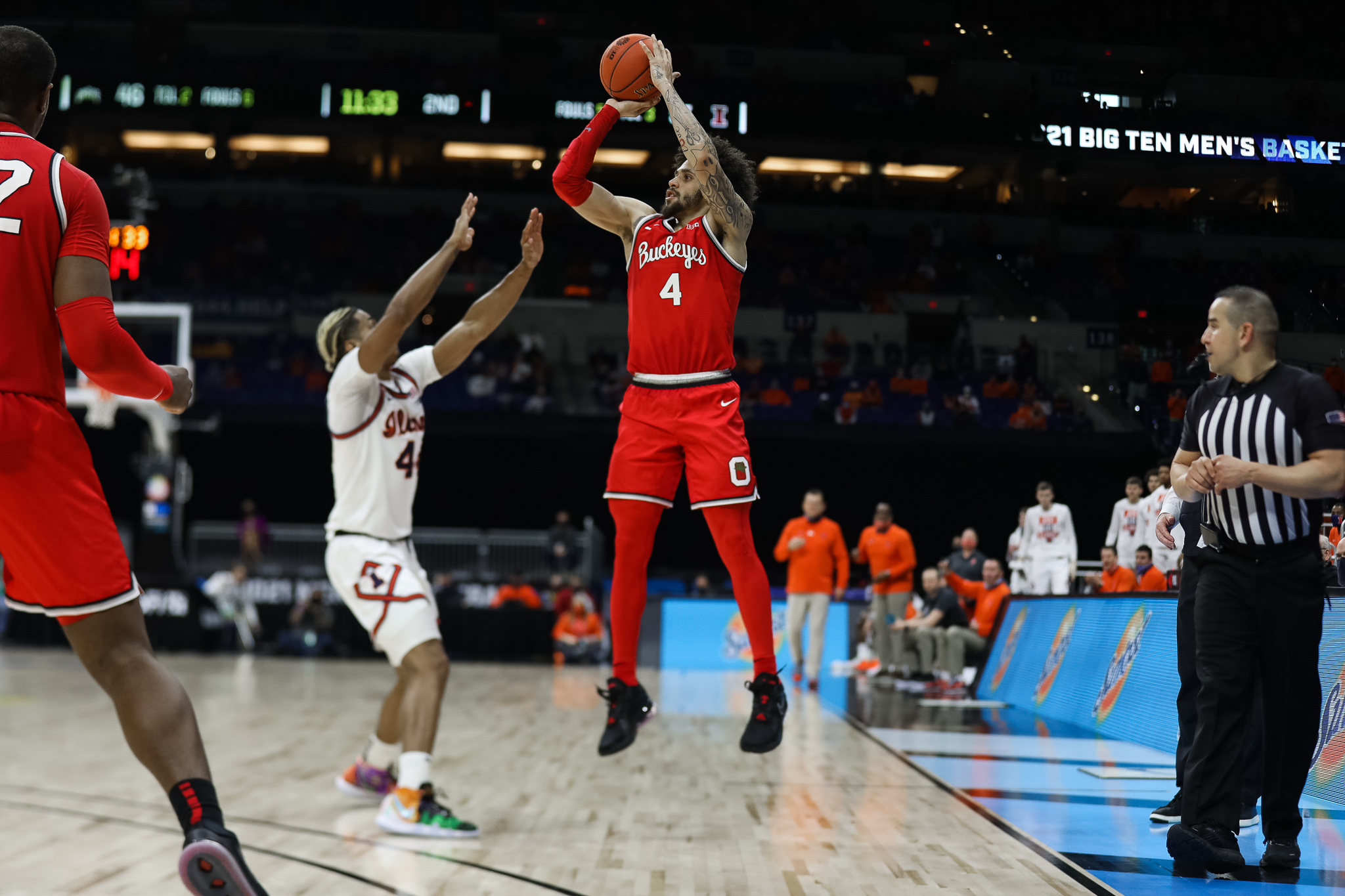 Former Ohio State guard Duane Washington Jr. has found a new home.
Washington signed a two-way deal with the Phoenix Suns on Tuesday, according to ESPN's Adrian Wojnarowski. He was waived by the Indiana Pacers on July 14 while playing for the organization's summer league team.
The former Buckeyes' shooting guard spent his rookie season on a two-way deal with the Pacers after he went undrafted in the 2021 NBA Draft. He averaged 9.9 points per game while shooting 40.5 percent from the field and 37.7 percent from beyond the arc in 44 games for Indiana. The Pacers converted his two-way contract to a multi-year deal on April 6, but ultimately decided to part ways with the guard in July.
While with the Buckeyes, Washington produced 11.4 points per game while hitting the three-ball at a 36.1 percent rate across his three seasons. He aided Ohio State to two NCAA Tournament appearances and led the team in scoring in 2020-21, dropping 16.4 points per game.
Washington will now split time between Phoenix and the NBA G-League. The Suns are one of two NBA organizations without a G-League affiliate, which means he will be able to be assigned to another organization's G-League team.