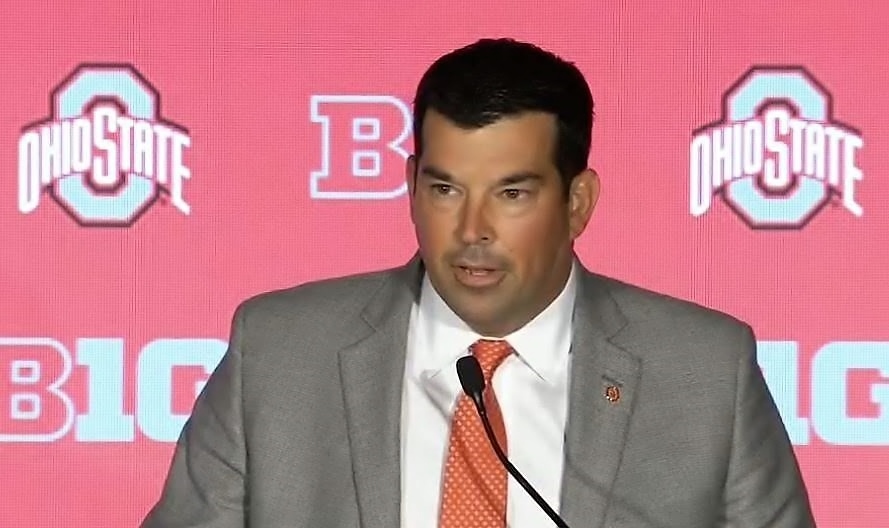 According to The Columbus Dispatch (free article), after canceling last year's Big Ten football media days due to the COVID-19 pandemic, the conference will return to staging the press event this July 22-23.
However, reporter Bill Rabinowitz says instead of holding it in the traditional host city of Chicago, the league will be moving to Indianapolis, where there are fewer coronavirus-related restrictions in place and which has repeatedly proved its ability to successfully stage an event with Big Ten championships in football and basketball being held there, not to mention the entire 2021 NCAA Men's Basketball Tournament.
Specifically, the location of this year's media days will be Lucas Oil Stadium.
According to Rabinowitz, Ohio State's availability there is tenatively scheduled for July 23.