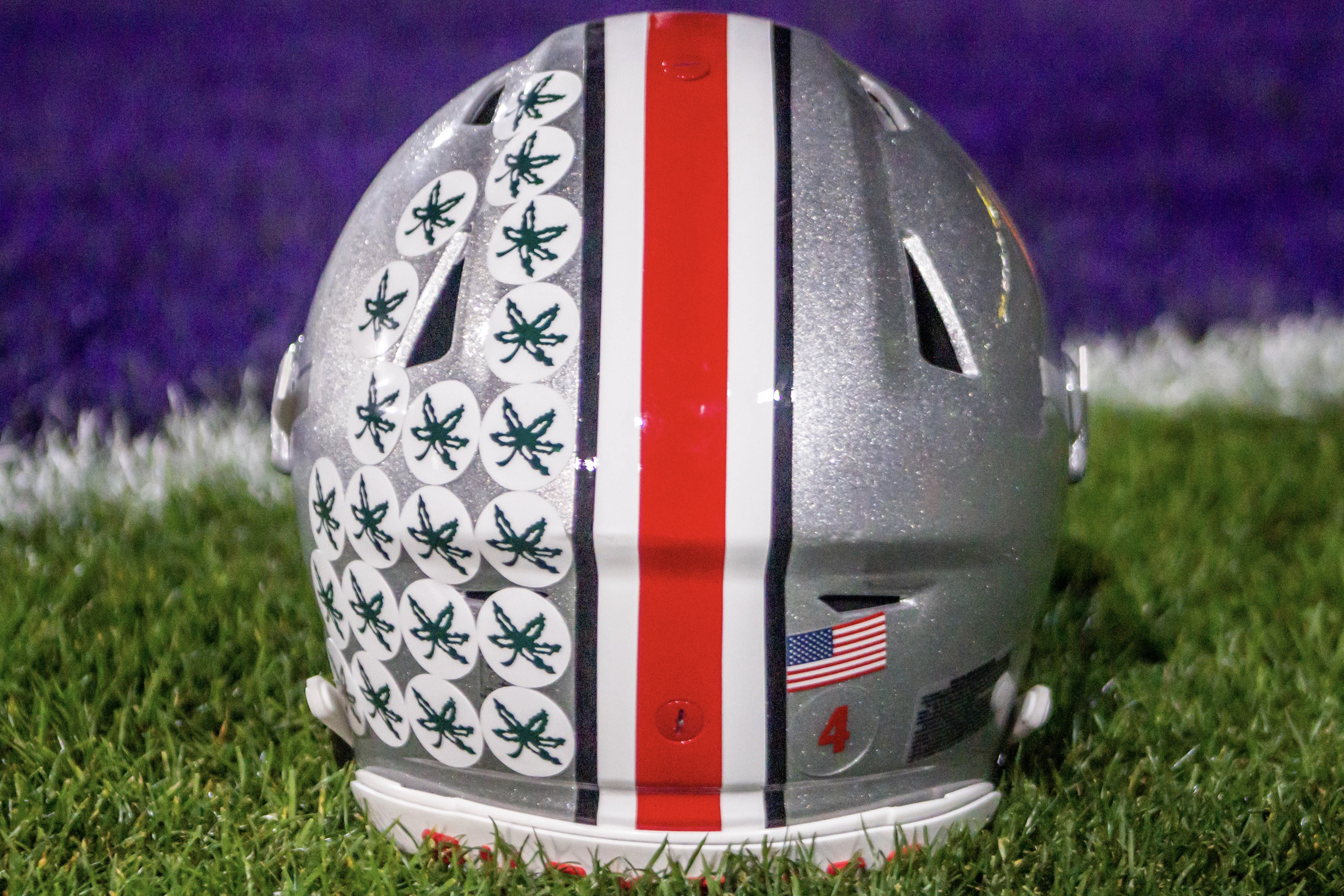 Two more Buckeyes have dropped their black stripes this week, bringing the total number to 24 newcomers to lose their stripes, 22 of which come from the highly-touted class of 2020.
The latest in the bunch are defensive lineman Darrion Henry-Young and tight end Joe Royer.
Henry-Young, a former four-star prospect from Cincinnati (Ohio) Princeton ranked as the nation's No. 154 player and No. 16 defensive tackle. He was credited with a sack in his first game as a Buckeye.
"I want to say thank you man, I'm honored to be here," Henry-Young said. "I want to shout out my big brothers on the Rushmen, (defensive line coach Larry Johnson) and the rest of the staff. Go Bucks!"
Royer was the lone tight end in Ohio State's 2020 class, a three-star prospect ranked as the No. 413 player and No. 14 tight end out of Cincinnati.
"I just want to thank you to my parents, and everyone back home, you guys, for welcoming me in the summer, and coach (Mickey Marotti) and his staff. Go Bucks!" Royer said, before briefly returning to thank the "tight end unit, coach (Kevin) Wilson and (his) big brother Jeremy (Ruckert)."