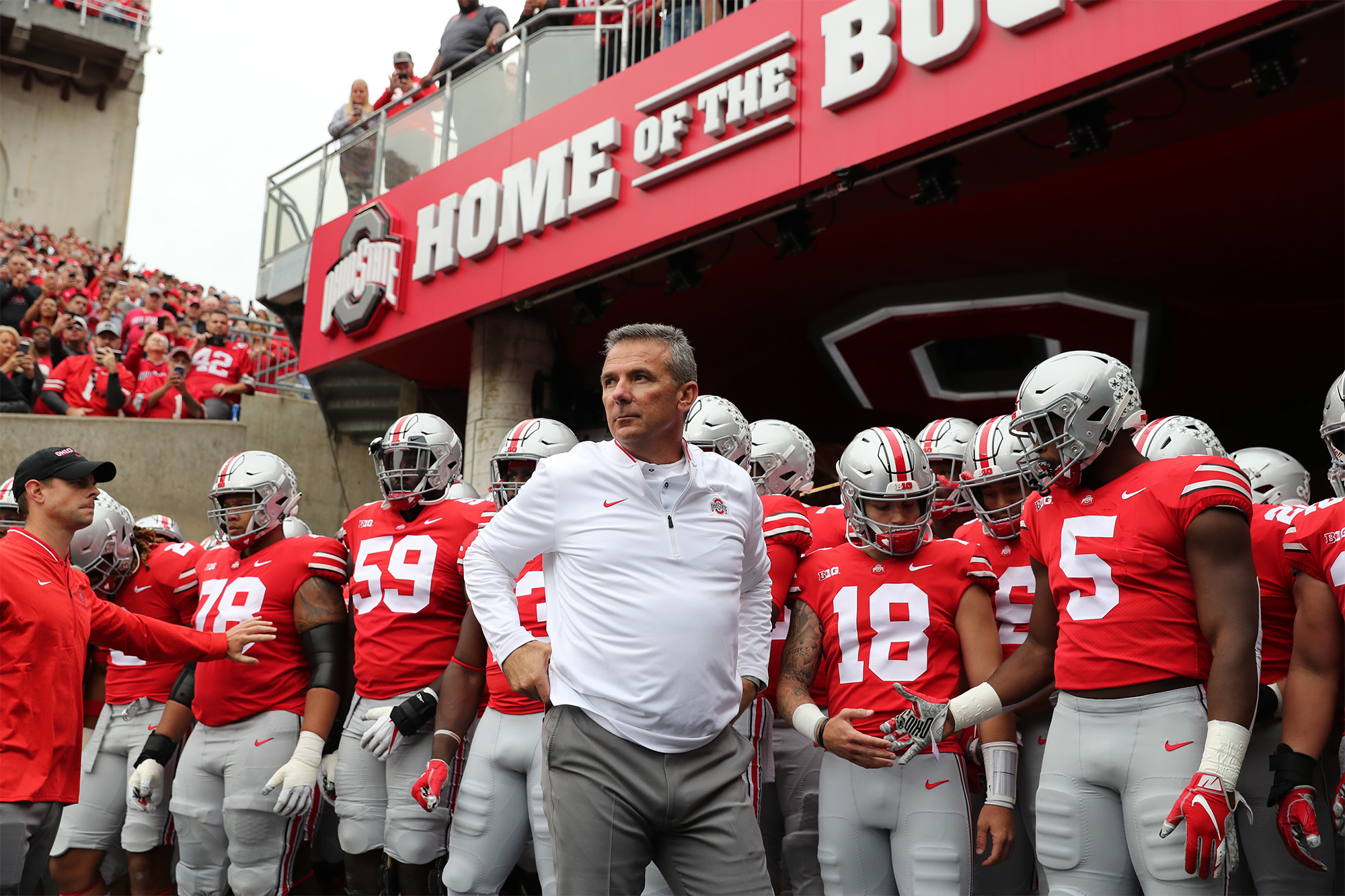 Ohio State remained at No. 10 in the College Football Playoff rankings for the third week in a row, the selection committee announced Tuesday night.
The Buckeyes (9-1, 6-1 Big Ten) are coming off a 26-6 road victory over Michigan State, which dropped out of the standings after being ranked 18th at the time of the matchup.
The top four remained unchanged, with Alabama at No. 1 followed by Clemson, Notre Dame and Michigan. Georgia, Oklahoma, LSU, Washington State and West Virginia were ranked ahead of the Buckeyes as well.
Ohio State will still have a chance to improve its standing with two games left int he regular season. Following a trip to Maryland, the Buckeyes close the regular season at home against No. 4 Michigan on Nov. 24. If Ohio State wins out, it will face Northwestern in the Big Ten title game in Indianapolis.
A one-loss Big Ten champion has not been left out of the College Football Playoff since it began in 2014. The Buckeyes made the final four in 2014 and 2016, beating Alabama and Oregon on the way to the national title in 2014 and losing to Clemson in the semifinals two years later.
The Buckeyes are scheduled to travel to College Park, Md., on Saturday to face Maryland. Kickoff is set for noon at Maryland Stadium and the game will be broadcast on ABC.
Complete Rankings
Alabama
Clemson
Notre Dame
Michigan
Georgia
Oklahoma
LSU
Washington State
West Virginia
Ohio State
UCF
Syracuse
Florida
Penn State
Texas
Iowa State
Kentucky
Washington
Utah
Boston College
Mississippi State
Northwestern
Utah State
Cincinnati
Boise State