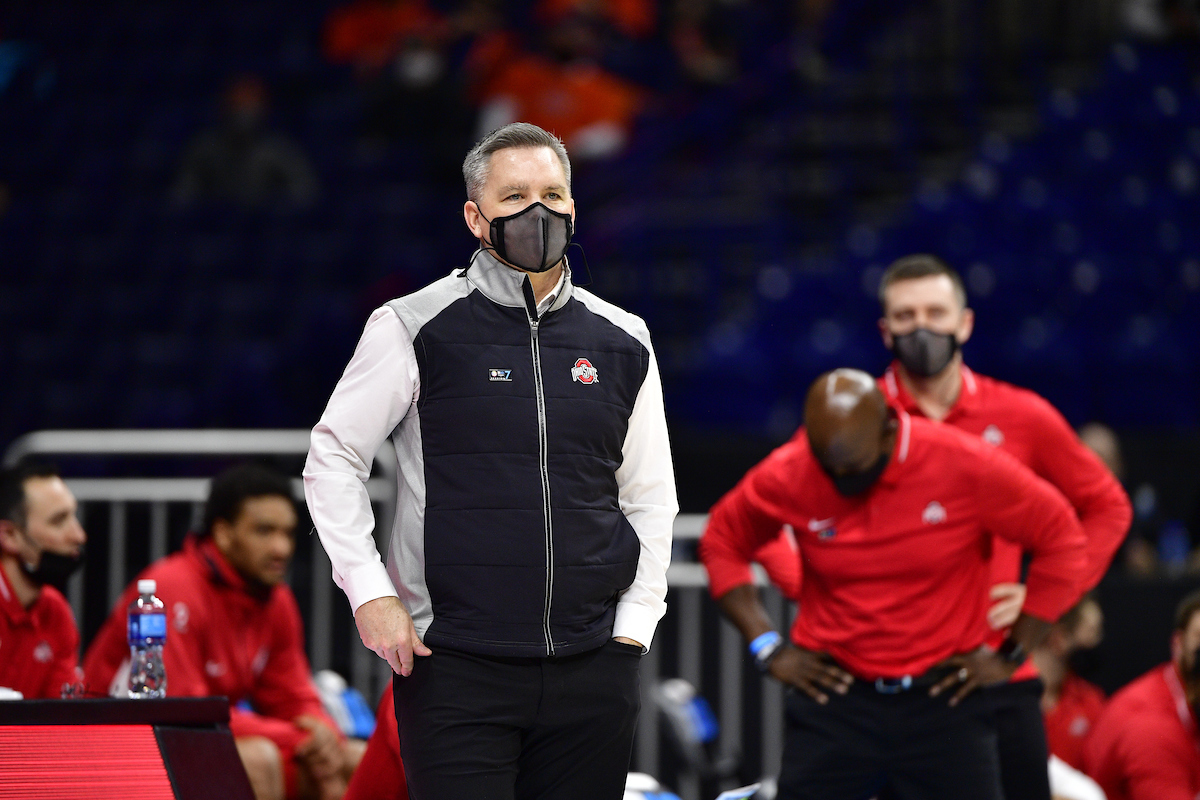 After missing Ohio State's 95-87 win over Northwestern on Sunday, head coach Chris Holtmann and assistant coach Ryan Pedon are expected back on the sidelines for Thursday's road contest at Wisconsin.
Holtmann and Pedon were both out Sunday after entering health and safety protocols, and assistant coach Jake Diebler, in his third season at Ohio State, filled in, coaching the Buckeyes to a big win over the Wildcats.
Holtmann said Monday on 97.1 The Fan that he's "feeling fine," and that both he and Pedon should be "good to go."
"We've cleared that through our medical people," Holtmann said. "So we should be good to go on Thursday."
Though Holtmann was out for Ohio State's last game, that didn't mean he wasn't involved in his own way.