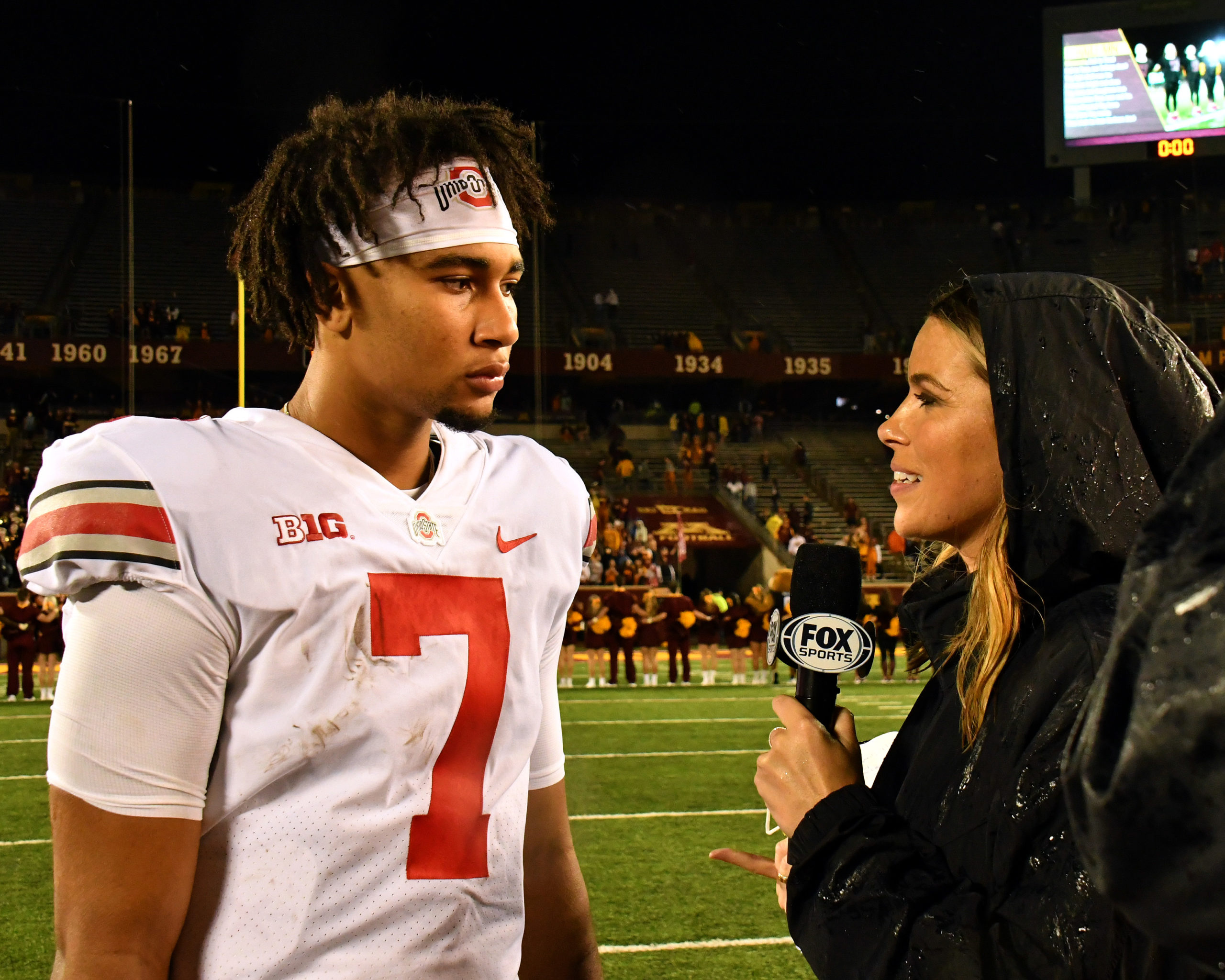 Ohio State redshirt freshman quarterback C.J. Stroud has been honored with the Big Ten Freshman of the Week title after his first start in the Scarlet and Gray. Michigan State running back Kenneth Walker III was named the Offensive Player of the Week, Iowa defensive back Riley Moss was picked as the Defensive Player of the Week, and Penn State K/P Jordan Stout was tabbed as the Specialist of the Week.
Illinois wide receiver Deuce Spann earned the nod as the Freshman of the Week in week zero, though the Fighting Illini and Nebraska were the only two teams that played.
It wasn't always smooth sailing for Stroud during his career-opening start. He went just 8-of-14 passing for 58 yards and a bad interception in the first half, entering the locker room trailing 14-10. He cited early jitters as his primary issue after the game.
"First-game jitters," Stroud said. "I mean, they're a great team, Minnesota's a great defense. Thank God I have great teammates, they encouraged me. So that's kind of what happened in the second half."
However, Ohio State stuck with him and with the deep ball in the second half and Stroud delivered it to a victory, connecting on just five passes but seeing four turned into long touchdowns, twice by Chris Olave, once by Garrett Wilson and once by TreVeyon Henderson to finish the day 13-of-22 passing for 294 yards and four scores, with no additional interceptions.
Ohio State's last Freshman of the Week winner is quarterback Tate Martell, who earned the title on Sept. 10, 2018 for his perfect 10 of 10 showing for 121 yards and a score in the air, while rushing eight times for 95 yards and another touchdown.