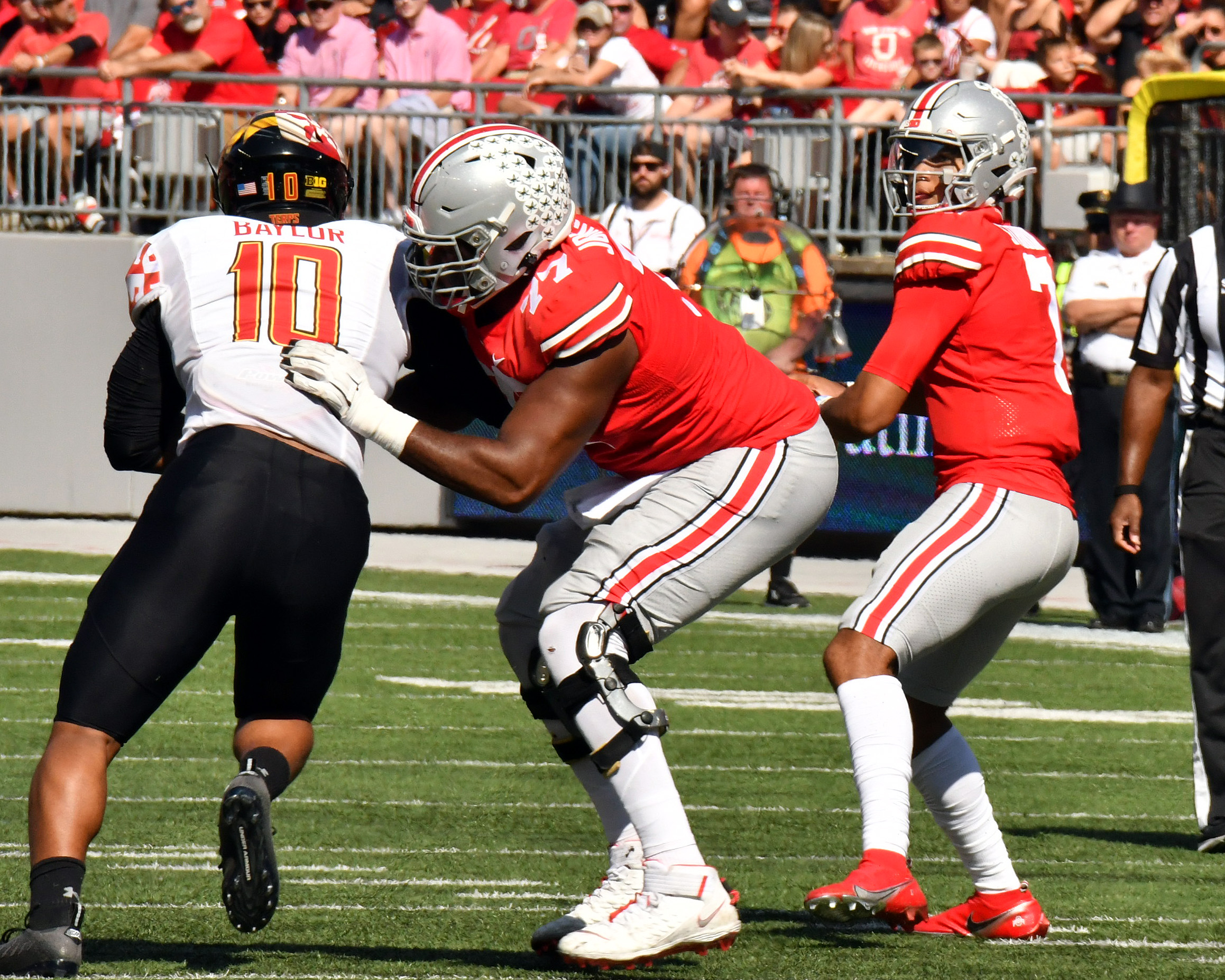 For the fourth time in five games as Ohio State's starting quarterback, redshirt freshman C.J. Stroud has earned the Big Ten's crown for Freshman of the Week, while adding a Co-Offensive Player of the Week nod for the first time in his career. He's the sixth consecutive Buckeye to earn the award, along with TreVeyon Henderson (week three) and Kyle McCord (week four), and the second to earn the larger title, alongside Henderson.
Against Maryland on Oct. 9, Stroud completed 24-of-33 passes for 406 yards and tied his career-high for touchdown passes with five in a dominant 66-17 win, leaving the game with the other starters halfway through the third period.
Joining him on the list of Big Ten award winners, first on the Co-Offensive Player of the Week line, is Michigan State wide receiver Jalen Nailor. Giving Michigan State its first such winner since QB Payton Thorne won it on Sept. 20, Nailor hauled in five receptions for 221 yards and three touchdowns in a 31-13 victory for the Spartans over Rutgers.
The Co-Defensive Players of the Week are Iowa defensive back Matt Hankins and Michigan defensive back Brad Hawkins. Hankins had five tackles and an interception in Iowa's 23-20 victory over Penn State, while Hawkins had five tackles and a crucial forced fumble in Michigan's 32-29 win over Nebraska, knocking the ball from Nebraska quarterback Adrian Martinez's hands to help set Michigan up for its game-winning field goal.
Michigan kicker Jacob Moody earned the Specialist of the Week distinction after he connected on all four of his field goal tries, including 31- and 39-yarders in the final minutes of the game that tied and then win the game for the Wolverines.