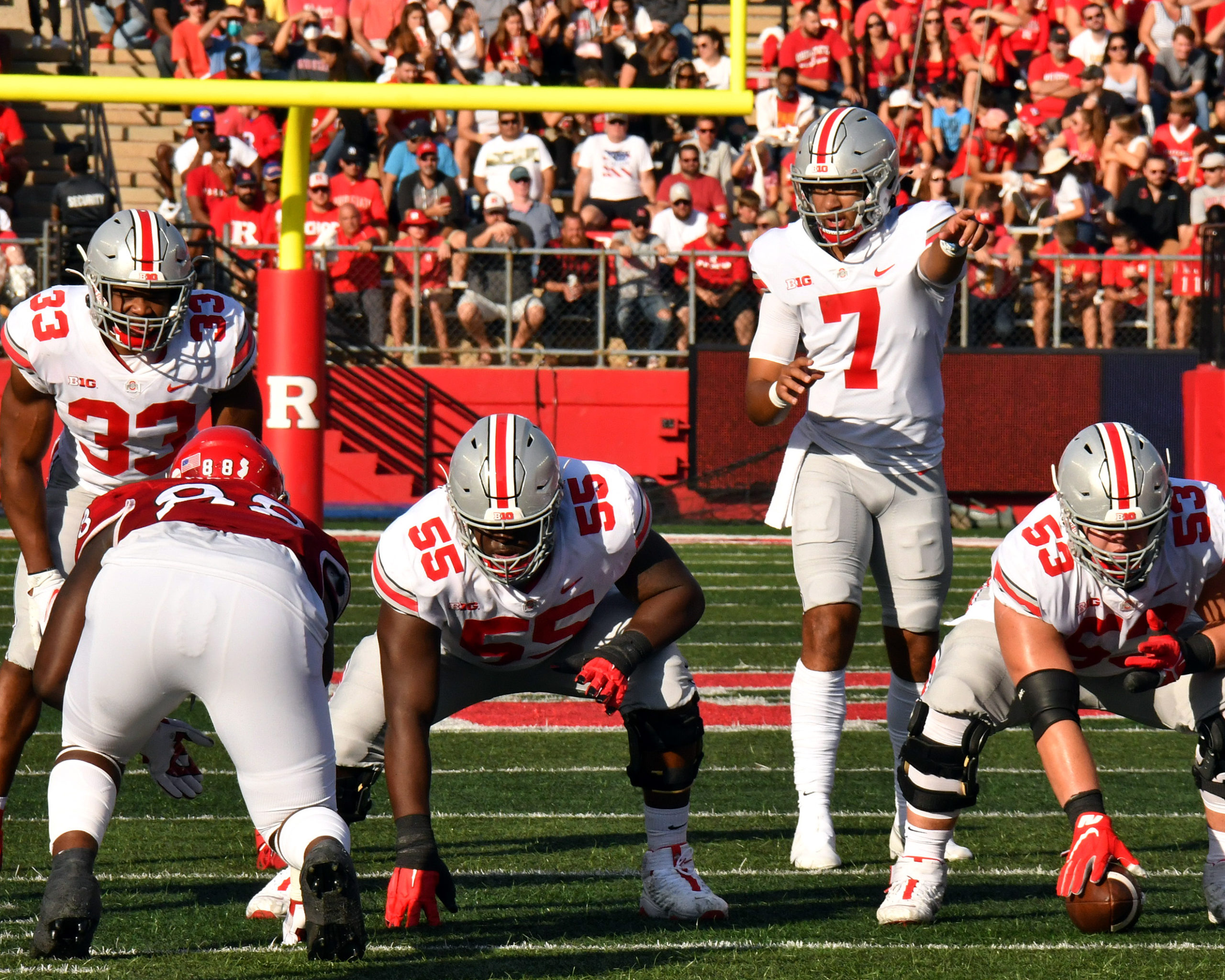 Can you believe it? An Ohio State player is the Big Ten Freshman of the Week. For the fifth consecutive week, Ohio State has earned the award, and for the third time this season and the first time since week two, it's redshirt freshman quarterback C.J. Stroud earning the honor. Stroud went 17-of-23 passing for 330 yards and a career-high five touchdowns in Ohio State's 52-13 victory over Rutgers on Oct. 2. His 266.174 passer efficiency is the third-highest from any quarterback this season.
Elsewhere, Illinois halfback Chase Brown earned the Player of the Week honors for his 257-yard rushing performance in a 24-14 for the Illini over Charlotte. It was the third-highest single-game total of the season in the Big Ten, behind TreVeyon Henderson's 277 yards against Tulsa and Michigan State's Kenneth Walker III's 264 against Northwestern.
Michigan linebacker David Ojabo and Nebraska linebacker Jojo Domann were named co-Defensive Players of the Week. Ojabo had 2 1/2 sacks and seven tackles in a win over Wisconsin, while Domann notched two sacks and nine tackles in a win over Northwestern.
Minnesota punter Mark Crawford and Penn State kicker Jordan Stout were named co-Specialists of the Week to close out the group.