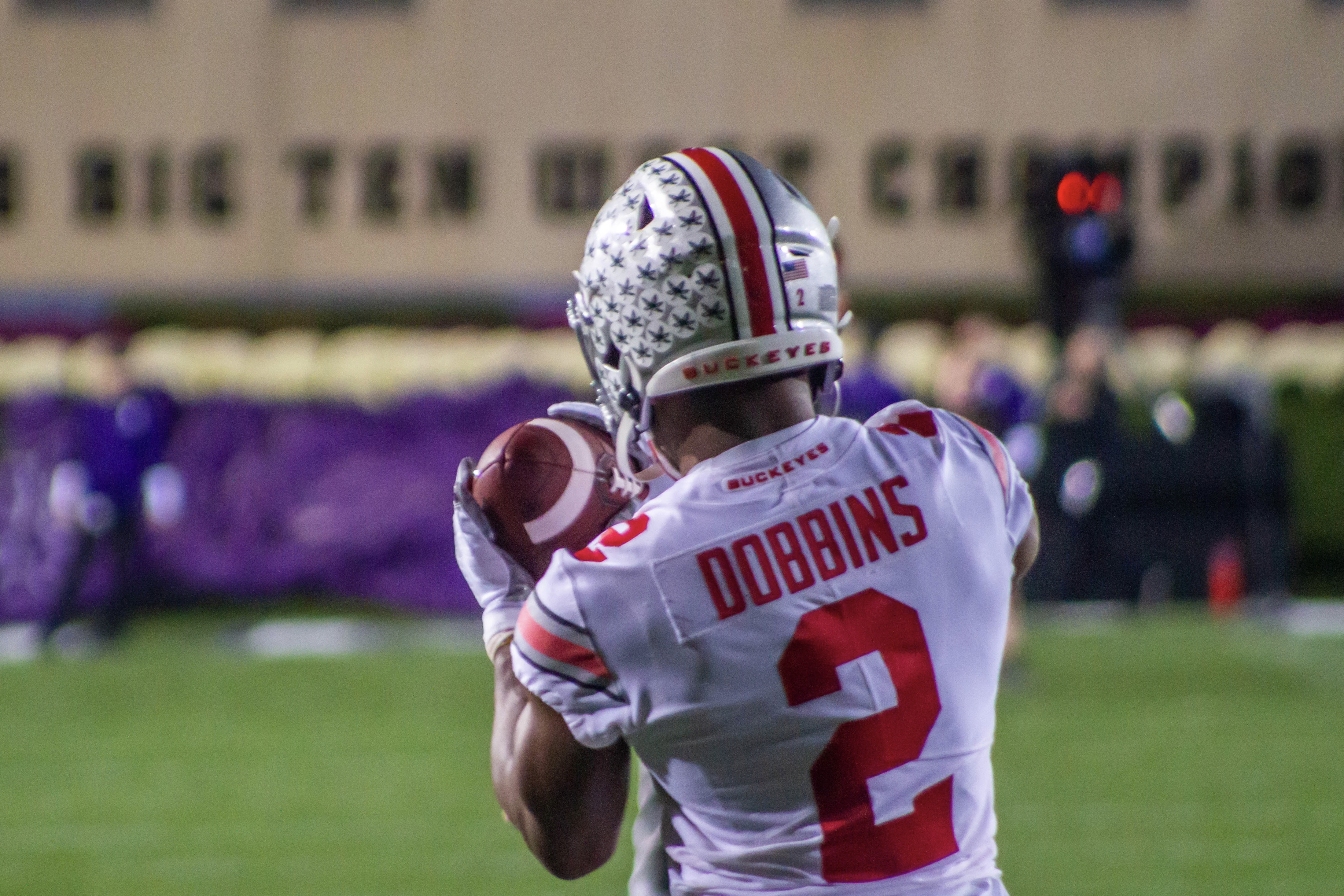 Ohio State's positioning in the AP Poll in unchanged for the second straight week following its 56-21 win over Rutgers on Nov. 16. The Buckeyes checked in at No. 2 in a poll that saw almost no change at the top. Ohio State sits behind LSU who survived an upset bid against Ole Miss, and ahead of Clemson, Georgia, Alabama, Oregon, Utah, Oklahoma Penn State and Florida to round out the top 10.
The only changes among that group are small ones. Georgia and Alabama swapped places after the Bulldogs beat No. 16 Auburn, 21-14, while Utah and Oklahoma both rose two spots after Minnesota fell out of the top ten following a 23-19 loss to Iowa.
The Big Ten has six representatives, as it has for much of the season. Ohio State leads the way, followed by its upcoming opponent Penn State. Minnesota checks in at No. 11, Michigan at No. 12, Wisconsin up to No. 14 and Iowa at No. 19. With Minnesota and Wisconsin serving as the likely Big Ten West representative, Ohio State's final five games of the season if the Buckeyes are to win out would almost certainly all come against teams ranked in the top 15.
On the season, Ohio State has wins over two ranked teams (Wisconsin and No. 17 Cincinnati), and Indiana fell out of the top 25 after a 34-27 loss to Penn State. The Hoosiers are atop the teams receiving votes however, with 47.