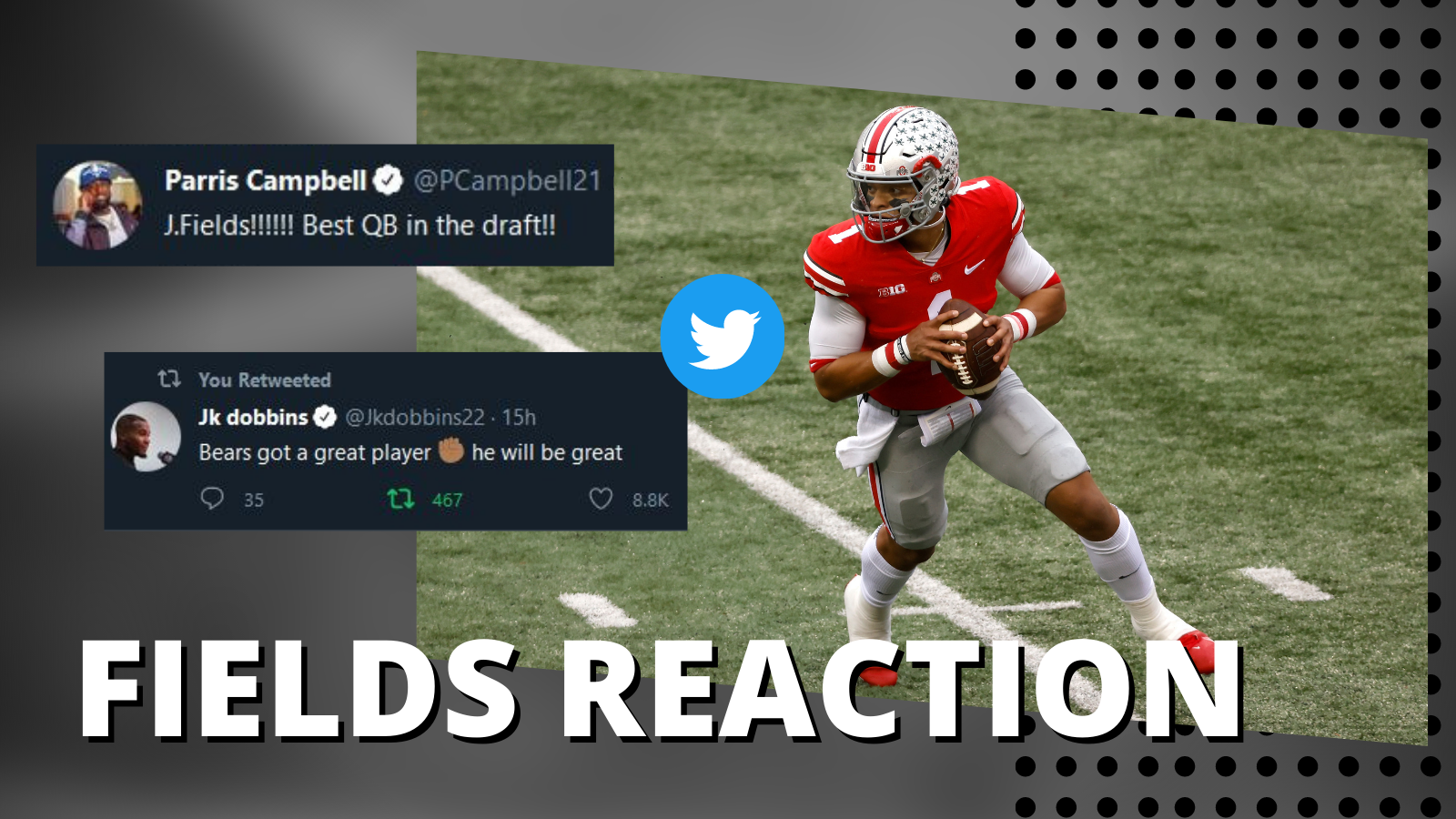 After the Chicago Bears traded up and grabbed Ohio State quarterback Justin Fields with pick No. 11 in the 2021 NFL Draft, reaction poured in from some of Fields' former teammates and coaches. Needless to say, they liked the move in which Chicago sent their a 2022 first-round pick, a 2021 fifth-round pick and a 2022 fourth-round pick to the New York Giants in order to move up nine spots and take the signal caller.
Here is some of what they shared on social media:
Sometimes the best way to say it is with a GIF.
Though they didn't play together at OSU, Pittsburgh Steelers defensive lineman Cam Heyward has seen enough to share his thoughts.
And a couple of wags noted that a Bears tweet proclaiming Andy Dalton as QB1 hadn't aged particularly well.