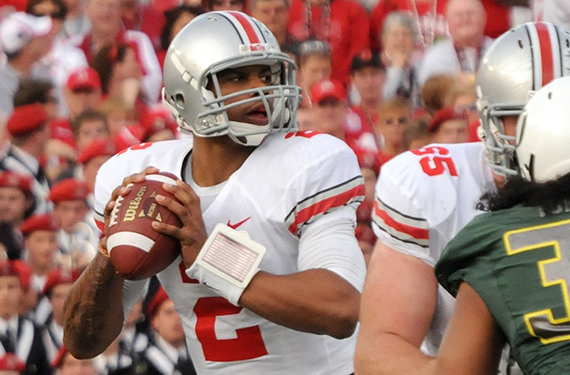 In Ohio State quarterback Terrelle Pryor's return to Pennsylvania, where he was the highest-rated high school recruit of all-time, the sophomore quarterback led the Buckeyes to a defiant 24-7 victory against Penn State. 
We decided to delve into the Buckeye Sports Bulletin archives and uncover our coverage of Pryor's standout performance, which included two touchdowns through the air and one on the ground. 
This installment of BSB Reprints features in-depth coverage of Ohio State's victory in Happy Valley, including stories on Pryor's vindication, the dominance of the Buckeye defensive line, quotes from players, what the win would mean for the team moving forward and columns following the big win. 
.
Download PDF