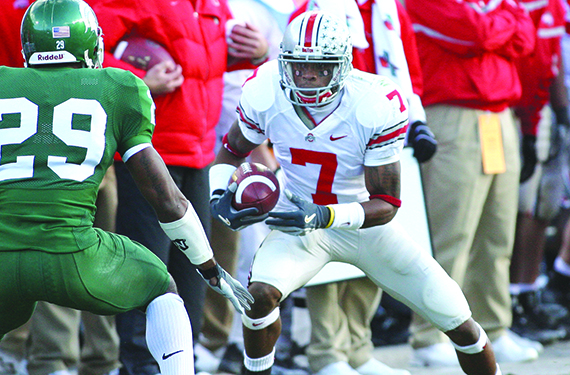 More than 15 years ago, a speedy wide receiver from Cleveland etched his name in the Ohio State record books with a breakout performance against Michigan State on Nov. 6, 2004.
Entering the matchup with the Green and White, the verdict was still out on Glenville product Ted Ginn Jr., who was second-rated recruit nationally and had primarily flashed as a returner.
Ginn Jr. scored three touchdowns against the Spartans – one rushing, one receiving and one return – leading the Buckeyes to a 32-19 victory in Spartan Stadium.
The punt return score was Ginn Jr.'s third of the season, breaking the Ohio State single-season record and trying the career mark in just nine games.
This installment of BSB Reprints travels back to that sunny day in East Lansing when an all-time Buckeye great solidified himself as a star against the Spartans and includes our in-depth coverage.
.
Download PDF