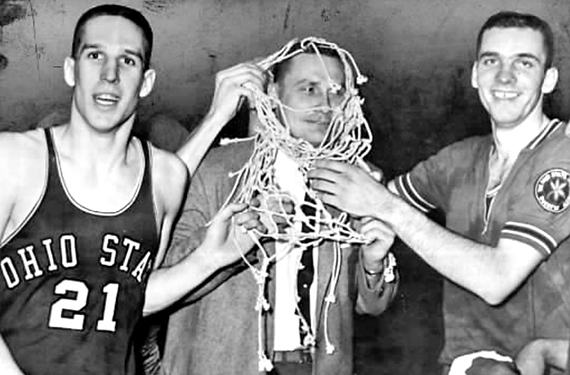 With Ohio State men's basketball celebrating the 60th anniversary of the 1960 NCAA Championship team, we looked through our coverage of that historic team in the Buckeye Sports Bulletin archives.
Led by John Havlicek and Jerry Lucas, the 1960 Buckeyes went 25-3 and 13-1 in the Big Ten on their way to the most celebrated season in program history.
This installment of BSB Reprints travels back to 2000 and review our coverage of the 40th anniversary of the 1960 national champion Buckeye basketball team. 
.
Download PDF