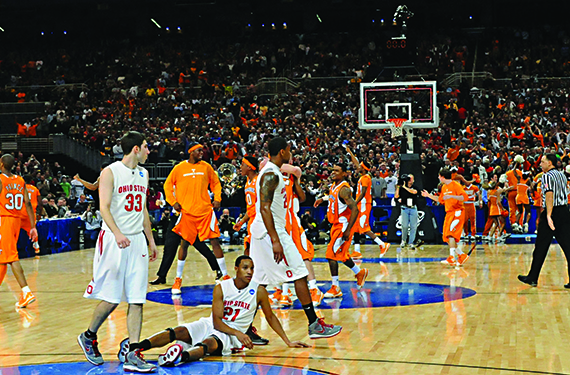 Ten years ago, the Ohio State men's basketball team, led by Evan Turner, made a run to the Sweet 16 before a devastating 76-73 loss to Tennessee.
We decided to look back through the Buckeye Sports Bulletin archives at our extensive coverage of the Buckeyes' run in the 2010 NCAA Tournament. 
Additionally, the same issue of BSB features our spring football preview from what would turn out to be Jim Tressel's season at the helm of Ohio State football.
This installment of BSB Reprints travels back 10 years in Ohio State sports history to the Buckeyes' Sweet 16 run on the hardwood and the spring football preview for Tressel's last season.
.
Download PDF