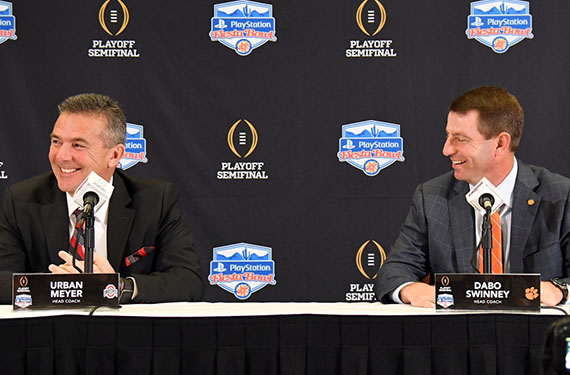 Nearly six years ago, Ohio State matched up with Clemson in the 2014 Orange Bowl with Urban Meyer at the helm and Braxton Miller at quarterback. 
Despite the Buckeyes holding leads of 29-20 and 35-34 in the second half, they lost 40-35 at the hands of the Tajh Boyd and Sammy Watkins-led Tigers. 
With another showdown with Clemson less than two weeks away, we dived into the Buckeye Sports Bulletin archives and looked back at that game. 
This installment of BSB Reprints includes our coverage of that gut-wrenching upset loss to the Tigers following the 2013 season.
.
Download PDF