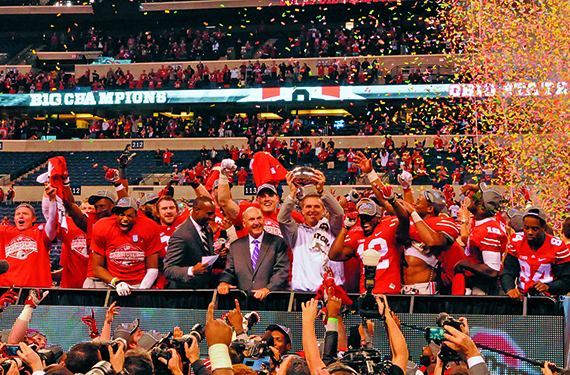 Five years ago, the Buckeyes met the Badgers in the Big Ten Championship Game, needing a convincing victory to propel them into the inaugural College Football Playoff.
Led by backup quarterback Cardale Jones, Ohio State annihilated Wisconsin 59-0, showing enough for the CFP committee to move it into the four-team playoffs.
With another Big Ten Championship Game against Wisconsin looming, we decided to look back at our coverage of the historic performance by the Buckeyes just five years ago.
This installment of BSB Reprints includes excerpts from our recap of the Big Ten title game, where the Ohio State defense stifled the Melvin Gordon-led Badgers and Jones and Ezekiel Elliott led the high-powered OSU offense in dominant fashion.
.
Download PDF