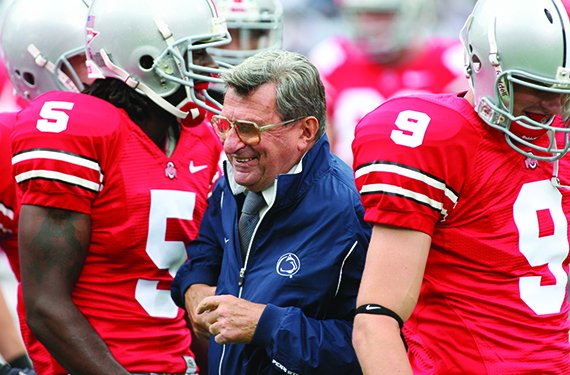 For the 40th anniversary of Buckeye Sports Bulletin, we will select a standout Ohio State football game that was played in the corresponding week in our first 39 years of publication and running stories from the original BSB coverage.
Coming off  blowout victories against Rice and Pitt as well as a 13-point win at No. 5 Notre Dame, No. 3 Ohio State welcomed No. 4 Penn State to Ohio Stadium for what was hyped to be a battle of two national powers. Instead, the Buckeye buried the Nittany Lions 38-7 in compelling fashion, with Penn State punting on every possession besides a missed field goal and a touchdown against OSU's backups on its final drive.
This installment of BSB Reprints includes our in-depth coverage of Ohio State's dominant performance against Penn State with shutdown defense and the playmaking of quarterback Stanley Jackson, with stories from the game and subsequent columns, as well as additional features on the Buckeyes' offense gaining respect and the defense shutting down PSU tailback Curtis Enis.
.
Download PDF