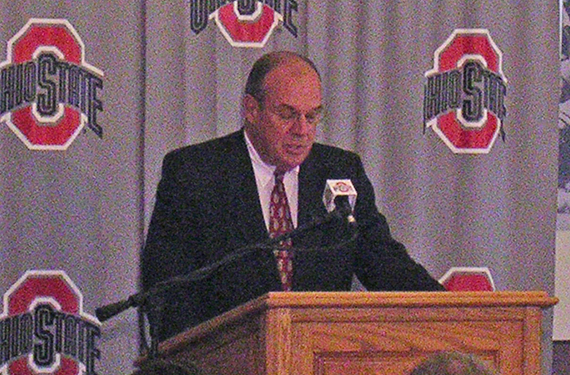 Following a process that spanned over a year and a half, the NCAA placed the Ohio State athletic program on probation for one year due to violations made by head men's basketball coach Randy Ayers and his staff.
Buckeye Sports Bulletin turns back the clock to our July 1994 issue, which encapsulated the results of the NCAA probe of Ayers and his staff regarding violations from Ohio State's recruitment of Cincinnati high school basketball player Damon Flint.
In this installment of BSB Reprints, we travel 25 years into the past to revisit our coverage of the aftermath of Ayers' violations and the consequences faced by the men's basketball program.
Click the button below or the image on the left to open the latest BSB reprints.
Download PDF