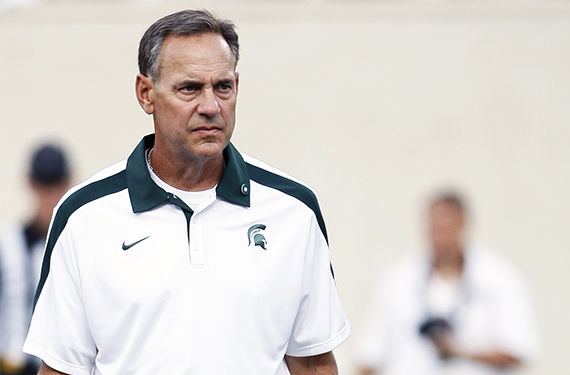 With Michigan State head coach Mark Dantonio announcing his resignation, we decided to look back through the Buckeye Sports Bulletin archives for our coverage of his Ohio State hiring, departure and return.
Former Ohio State head coach Jim Tressel hired Dantonio as the Buckeyes' defensive coordinator in 2001. After three seasons of leading the Ohio State defense, Dantonio agreed to become the head coach at Cincinnati in December of 2003.
Dantonio returned to Ohio in the summer of 2004 when he was honored by his alma mater, Zanesville High School. Tressel attended the ceremony, with the two remaining good friends ahead of a season-opening matchup between the Bearcats and Buckeyes.
This installment of BSB Reprints travels back to the early 2000s and includes our coverage of Dantonio's Ohio State hiring, departure and return.
.
Download PDF