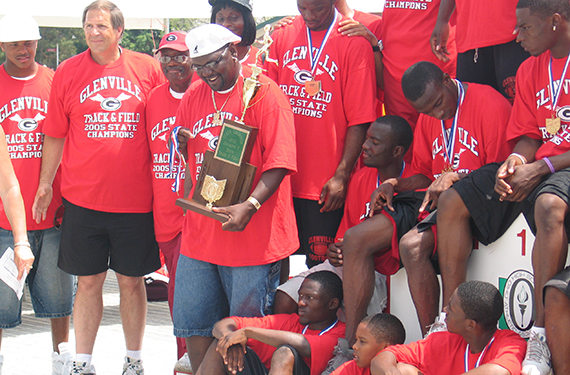 Following Buckeye Sports Bulletin staff writer Andrew Lind's story about Ted Ginn Sr. and the former Glenville pipeline to Ohio State, we decided to look back through the BSB archives at our previous coverage of Ginn Sr. and some of his top players. 
Ginn Sr. has helped many young student-athletes in Cleveland achieve their goals of playing football at the Division I level, including former Ohio State standouts Troy Smith, Donte Whitner and Ted Ginn Jr.
This installment of BSB Reprints features our extensive coverage of the glory days of the Glenville-Ohio State pipeline, with stories on Smith and Whitner as recruits in 2002, Ginn Jr. in 2004, and Ginn Sr. in 2006.
.
Download PDF