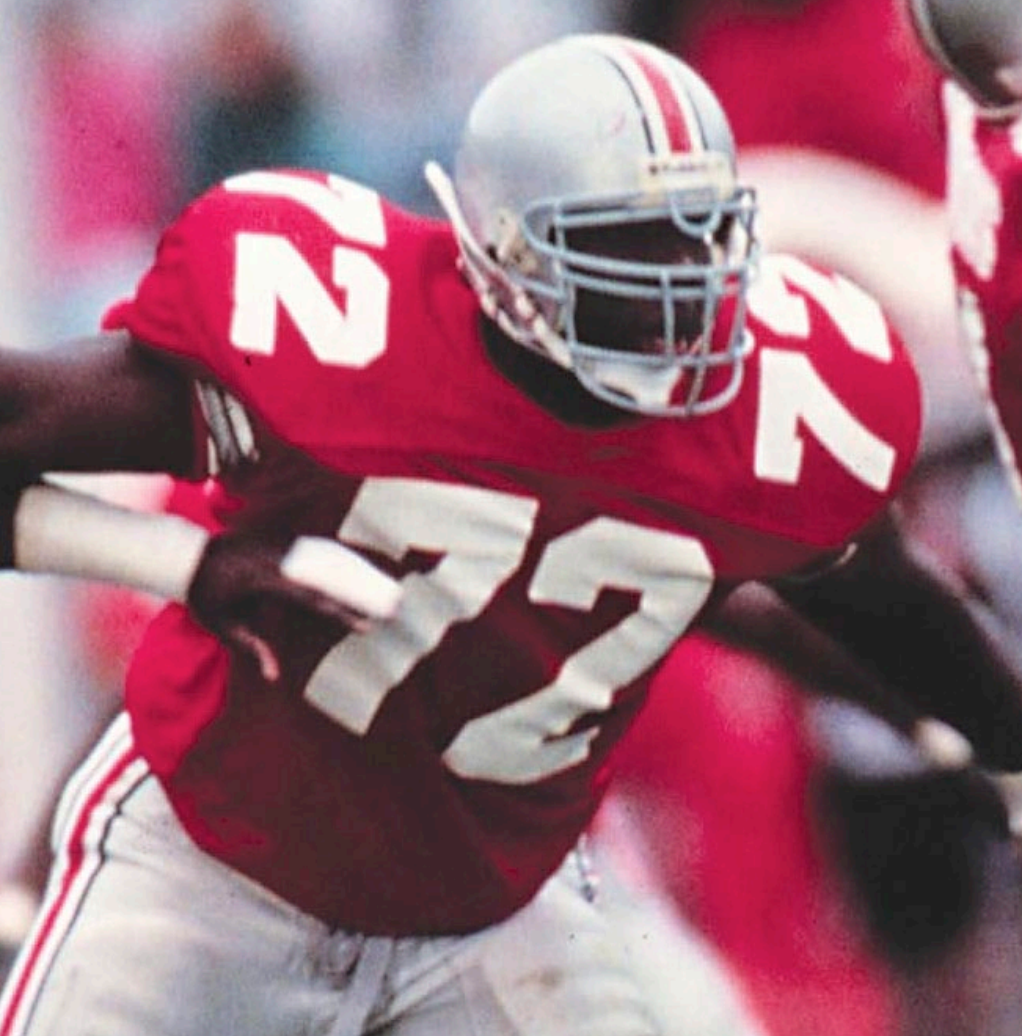 For the 40th anniversary of Buckeye Sports Bulletin, we will select a standout Ohio State football game that was played in the corresponding week in our first 39 years of publication and running stories from the original BSB coverage.
After emerging onto the scene with a three-touchdown performance against No. 8 Syracuse in the 1992 season, freshman tailback Eddie George suffered a major setback against Illinois two weeks later.
George lost a fumble on a third-down run from the Illinois 1-yard line, and it was returned 96 yards for an Illini score to put No. 21 Ohio State down 7-0 in the first quarter. Later in the game, with the Buckeyes leading 16-15 in the fourth quarter, they tried to put the game away with a touchdown from the Illini 1-yard line on first down. Instead, George fumbled again, and Illinois drove down the field for the game-winning field goal.
It took a while for George to redeem himself, but he eventually gave Ohio State fans enough memorable moments to forgive his gaffes as a freshman, capping his career with the Heisman Trophy during an 11-2 season in 1995.
This installment of BSB Reprints includes our in-depth coverage of Ohio State's disappointing loss to Illinois when George coughed the ball up twice on the Illini goal line, with stories from the game and subsequent columns, as well as a feature on Dan Wilkinson, who had 10 tackles and three sacks in the loss.
.
Download PDF