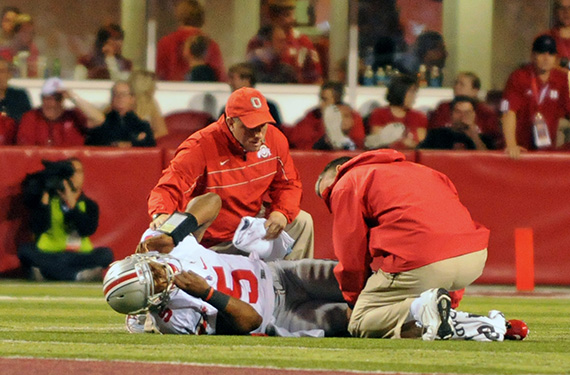 Eight years ago, Ohio State played a part in the biggest comeback in a program's history. Unfortunately for the Buckeyes, it was Nebraska who overcame its biggest deficit ever.
Sophomore tailback Carlos Hyde scored his second touchdown of the game with 10:53 left in the third quarter, pushing the Buckeyes' lead to 27-6 against the Huskers in Lincoln, Neb.
However, freshman quarterback Braxton Miller suffered a right ankle injury, holding him out of the remainder of the contest. The Huskers roared back at home, scoring 28-unanswered points and pulling of their largest comeback in school history.
This installment of BSB Reprints travels back to Oct. 2011 to our coverage of Ohio State's fallout at Nebraska.
.
Download PDF