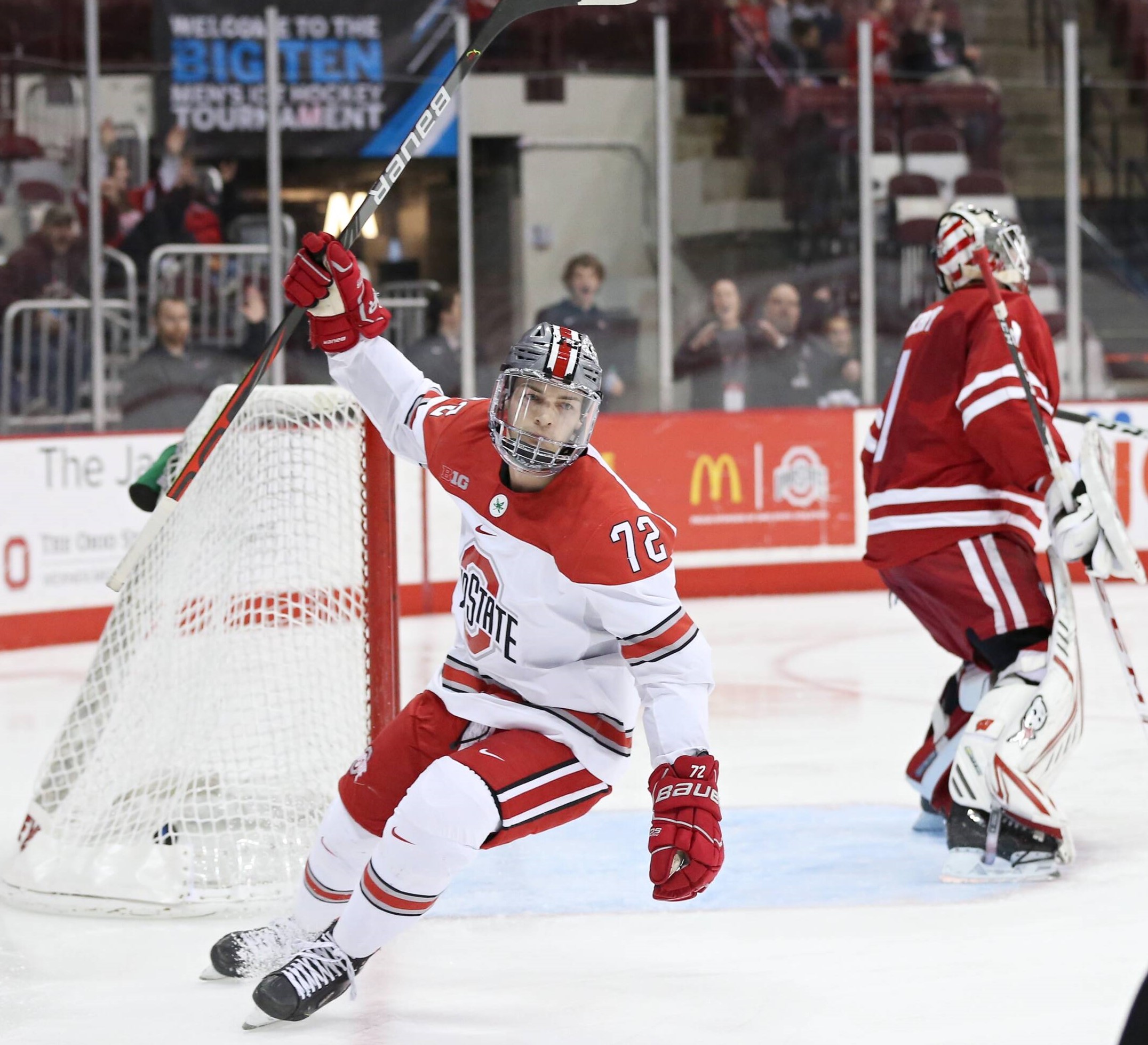 The Columbus Blue Jackets have announced the signing of former Buckeye and Powell, Ohio native Carson Meyer, age 23, to a one-year, entry level contract for the 2021-22 season.
Meyer started his collegiate career at Miami University before a 25-inch tapeworm caused the forward significant health problems during his sophomore campaign. That led to his production dropping, and his frustration with that – plus the way the Redhawks handled it – brought him back to central Ohio.
The NCAA approved a waiver that allowed him to play immediately. However, it was his senior season in which Meyer really flourished. He led OSU in goals (17) and was second on the team with assists (14). He had a plus/minus of +8 and registered 26 penalty minutes in 35 appearances.
The Blue Jackets drafted Meyer in the sixth round, No. 179 overall, at the 2017 NHL Draft. He is currently with the Cleveland Monsters in the American Hockey League, where he is tied for second on the team with five goals. He also has 7 assists and a +10 plus/minus rating in 13 games this season.