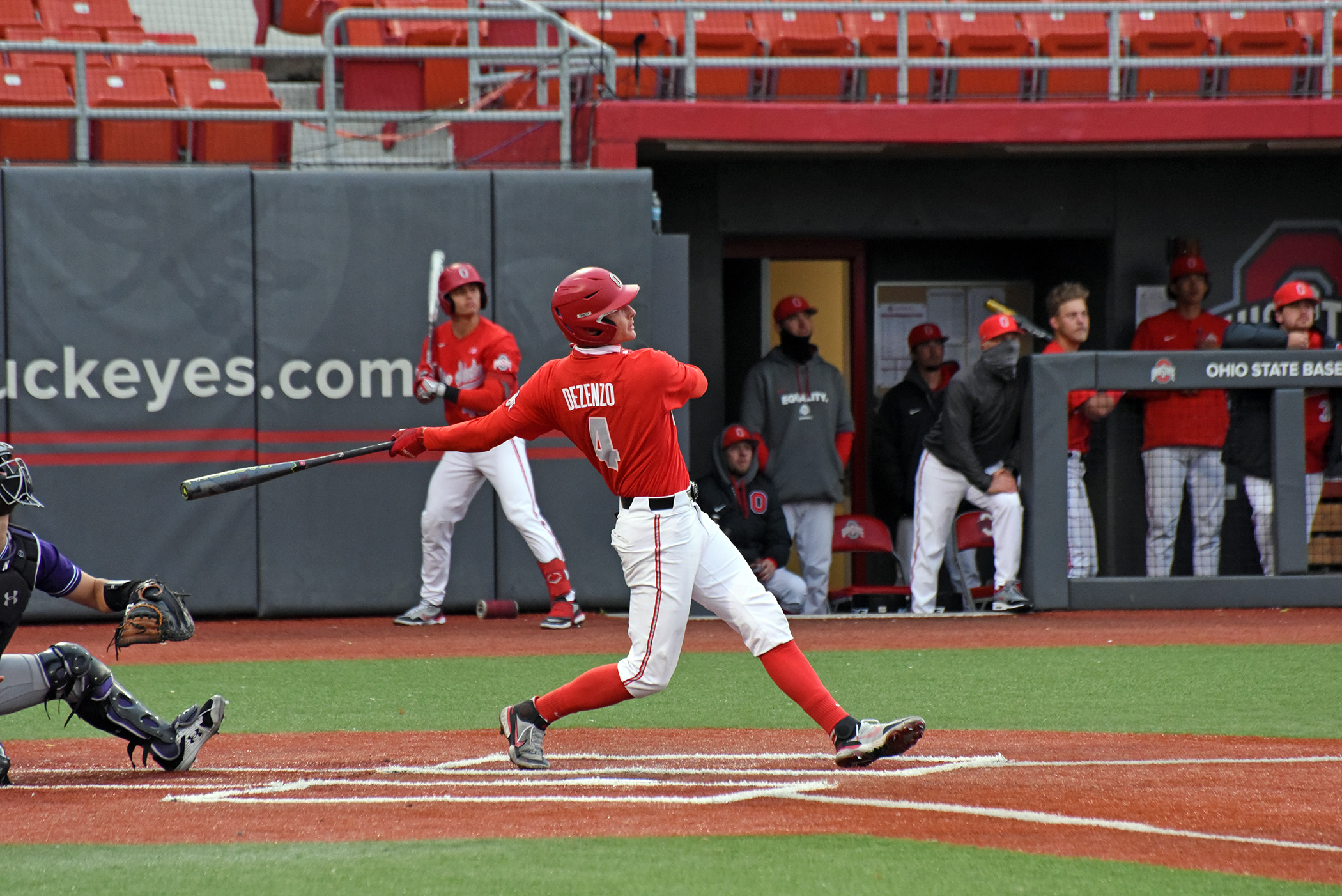 Ohio State junior shortstop Zach Dezenzo was rewarded for an excellent showing in Ohio State's season-ending weekend series against Northwestern, as he was named Big Ten Player of the Week. Dezenzo capped his season with three home runs against the Wildcats, including a pair of three-run shots in Ohio State's series opening 13-10 victory.
Dezenzo batted in seven runs across the trio of games and scored six more of his own, put up an impressive .500 batting average (6-of-12) and slugged a whopping 1.250.
Thanks to his performance this past weekend, Dezenzo ends the season above .300 in the batting average department, checking in at .302.
He led the team in multi-hit games with 15, runs with 35, doubles with 11 and total bases with 93. He was second in home runs (nine) and RBI (31), with senior first baseman Conner Pohl taking the top spot in each category. Along with Pohl and freshman outfielder Kade Kern, Dezenzo was just one of three Buckeyes to start all 42 games this season.
This is his second time winning the award this season, after claiming it back on April 7 following a strong series against Indiana.