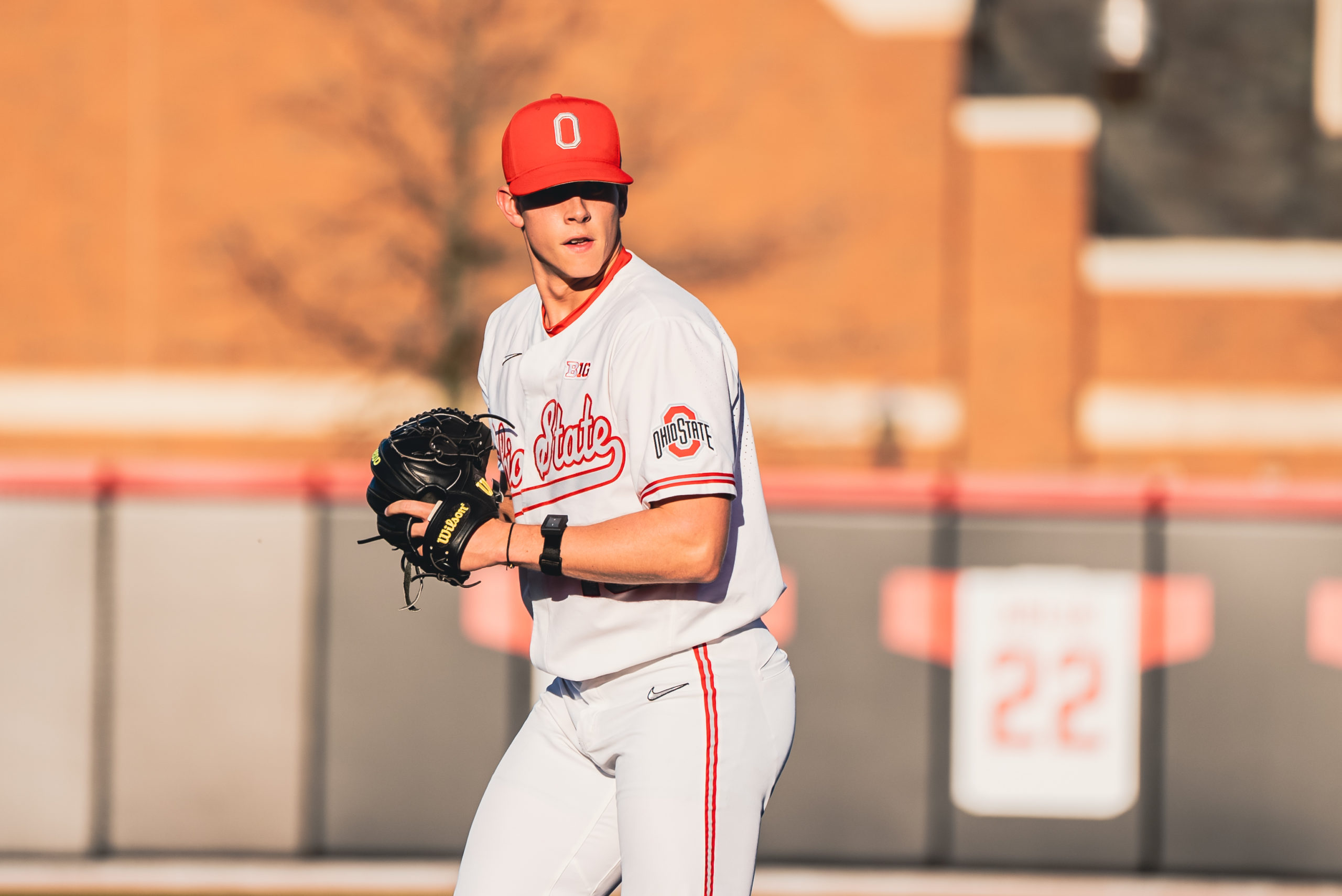 Ohio State baseball saw two players taken on the final day of the 2023 MLB Draft, with right-handed pitcher Josh Timmerman and outfielder Kade Kern both hearing their names called in the 16th round.
Timmerman was off the board with the No. 482 overall pick to the Milwaukee Brewers, becoming just the second player in program history – joining Eric Fryer in 2007 – to be drafted by Milwaukee.
Timmerman played just one season at Ohio State following two years at Wabash Valley Community College. With the Buckeyes, Timmerman posted a 2-2 record with an 8.37 ERA across 23.2 innings pitched in 13 appearances, striking out 36 batters.
Kern, meanwhile, was taken with the No. 519 pick by the Atlanta Braves, becoming the third Buckeye – along with Blasé Sparma in 1991 and Doug Wollenberg in 1992 – to be selected by Atlanta.
Kern batted .283 this past season with 38 runs scored, 47 hits, 11 doubles, a triple, six home runs and 22 RBI. He was a third-team All-Big Ten selection in 2022, and during his freshman season in 2021, Kern was named second-team All-Big Ten and named to the Big Ten All-Freshman Team.
Kern and Timmerman were joined in the draft by left-handed pitcher Isaiah Coupet, who was selected by the Colorado Rockies in the fourth round.