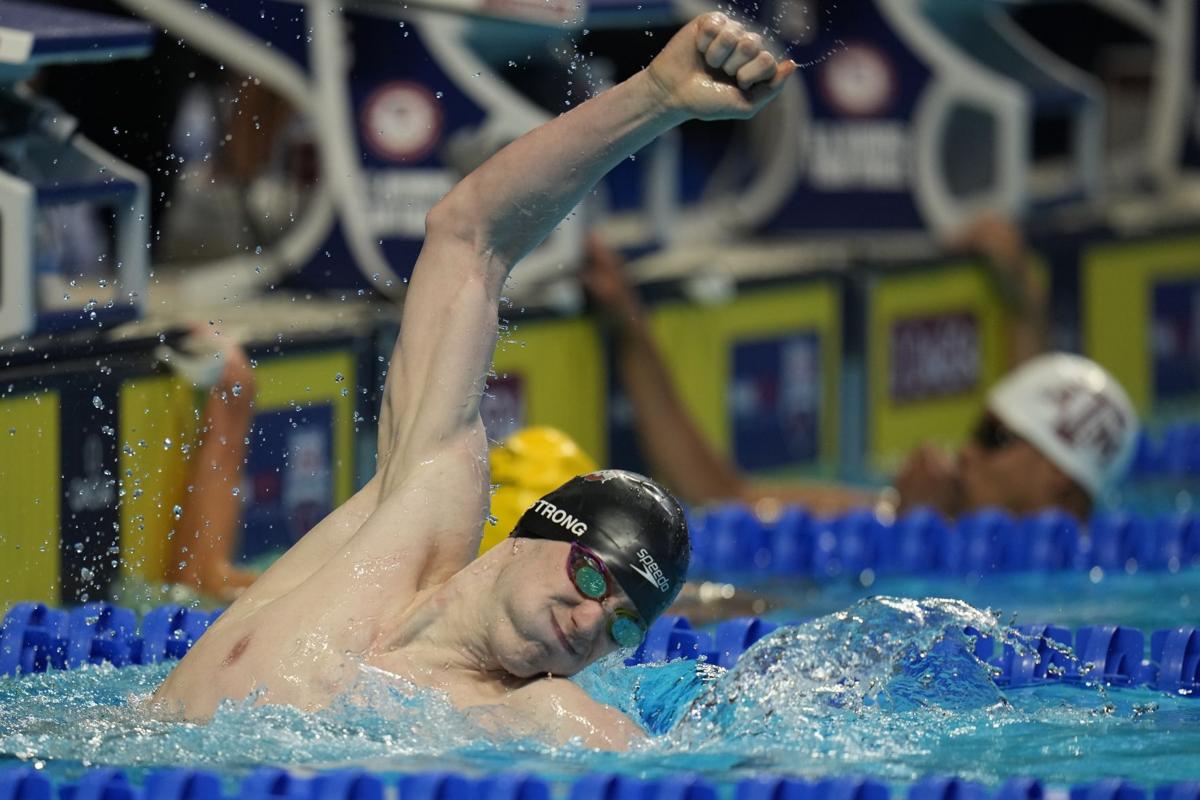 Ohio State sophomore swimmer Hunter Armstrong finished second in the 100 backstroke at the U.S. Olympic Swimming Trials on Tuesday night, likely securing his spot on the United States Olympic team that will compete in the pool this summer in Tokyo for the 2021 Olympics. The full team will be announced on June 19, preventing Armstrong from being fully locked in at this point, but it would be a major upset if he missed the roster.
He'll be the first Buckeye to earn a spot on the U.S. Olympic swimming team since 1956.
Armstrong checked in with a 52.48-second time in the finals, his best at the trials. Ryan Murphy, a 2016 gold medalist in the event, took the top spot with a 52.33-second time. Armstrong managed to beat out Shaine Casas (52.76) and Bryce Mefford (52.92), who finished third and fourth, respectively.
"We are all just incredibly proud and happy for Hunter," Bill Dorenkott, Ohio State director of swimming and diving said. "Hunter is a proud Ohioan who has just continued to get better and better. Ohio State has a rich history of U.S. Olympians and medal winners, but it's been a while since we had one so this is a wonderful moment for Hunter, his hometown of Dover and for the Ohio State program."
Armstrong was a menace for Ohio State as well, scoring in seven events at the Big Ten Championships and earning four All-American honors at the NCAA Championships, helping to lead the Buckeyes to a third-place and seventh-place finish at the two events, respectively.