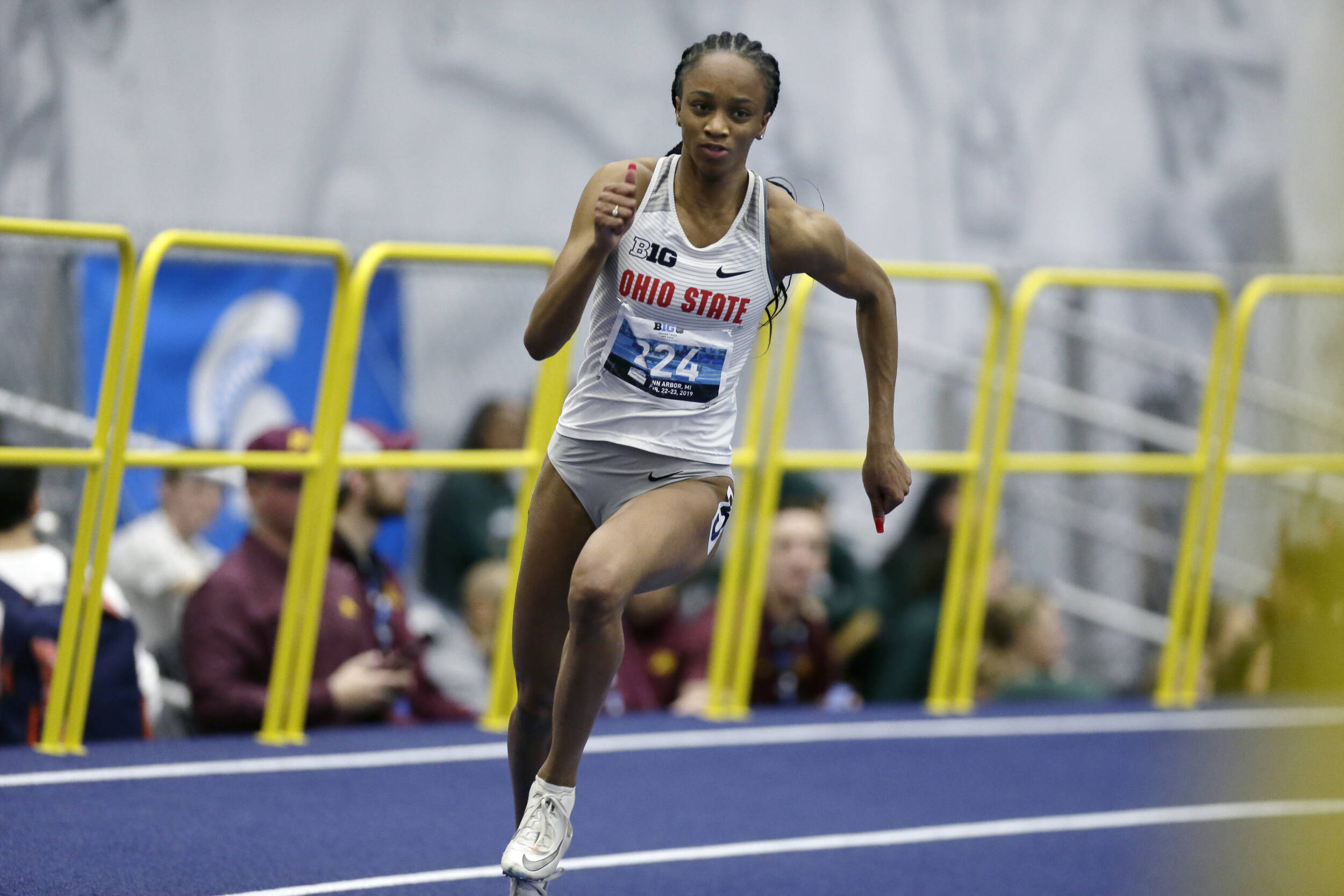 Ohio State standout sprinter Anavia Battle's run in the Olympics has come to a close on Monday. The Buckeye track star advanced to the 200m semifinals on Sunday evening after competing in the qualifying rounds but saw her time in Tokyo come to an end after finishing sixth in the third semifinals batch, with only the top three runners qualifying for the finals.
With a 23.02-second time, Battle was just a bit back of the lowest finals qualifier, Beatrice Masilingi of Nambia, who ran the 200m in 22.40 seconds and claimed the eighth and final spot. Three qualifiers came from Battle's heat, in Marie-Josee Ta Lou (22.11), Shaunae Miller-Uibo (22.14) and Mujinga Kambundji (22.26).
Battle finished second in her heat in qualifying and eighth overall to advance to the semifinals, putting up a 22.54-second time on Sunday for that stage of the event.
Her all-time best run, 21.95 seconds, is first all-time on the collegiate list and made her the first collegiate woman to ever run a sub-22-second 200m. Battle has won seven Big Ten sprints championships and was named Big Ten Athlete of the Meet or Big Ten Athlete of the Year four times during her time at Ohio State.