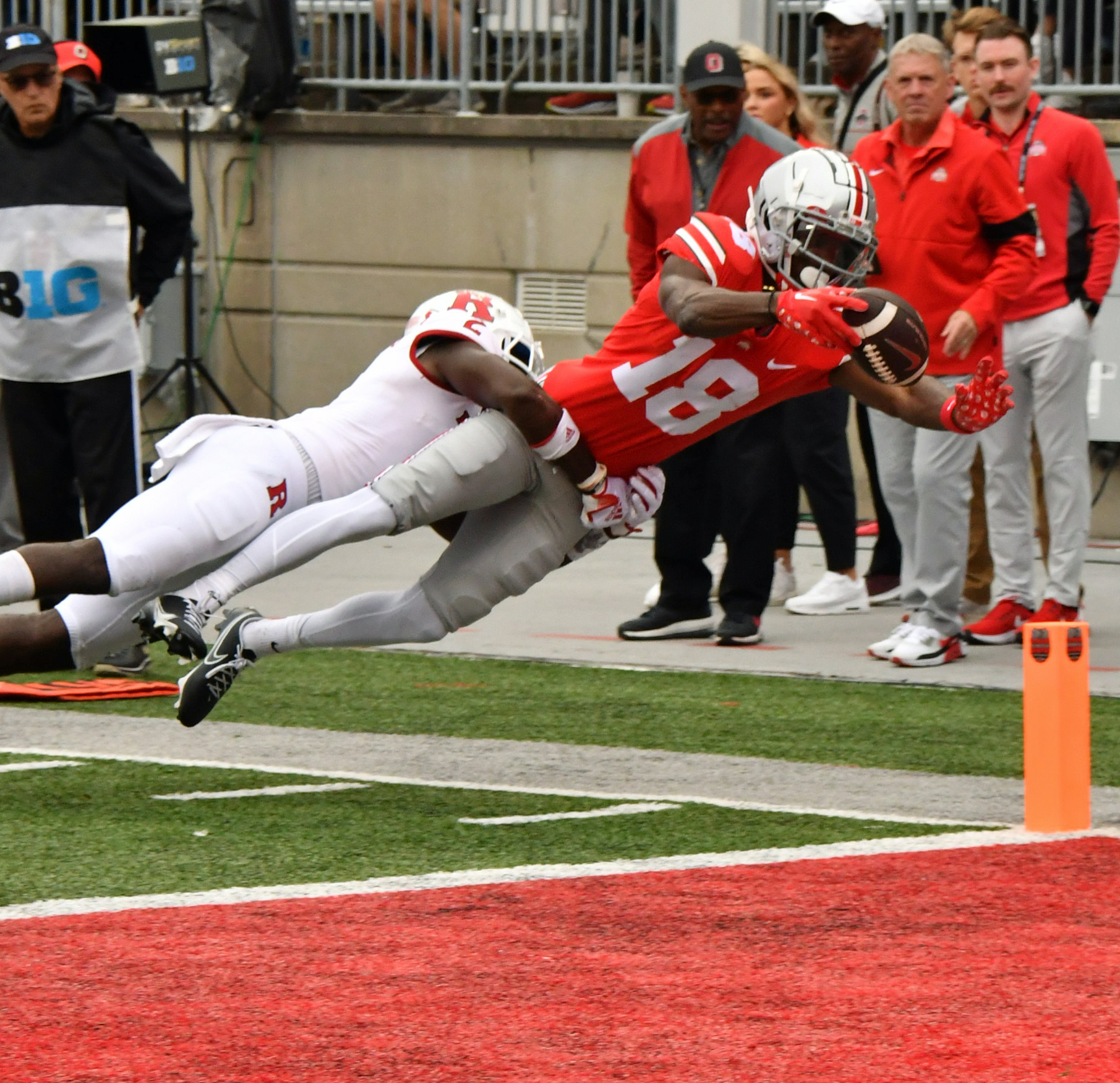 Ohio State stayed consistent at No. 3 in this week's AP Top 25 poll following the 49-10 win over Rutgers, though there was movement at the top as Alabama jumped Georgia for the top spot in the poll.
The Buckeyes received 10 first-place votes, trailing Alabama with 25 first-place votes and Georgia with 28, the most in the poll despite dropping to No. 2.
No. 4 Michigan, No. 5 Clemson and No. 6 USC saw no movement, while Oklahoma State jumped up two spots to No. 7. Tennessee remained at No. 8, Ole Miss jumped five spots to No. 9, and Penn State rounded things out at No. 10. No other Big Ten teams are in the poll, though Maryland, Minnesota, Illinois and Purdue all received votes.
Kentucky and Washington each shared the biggest drop in the week's poll, falling six spots to No. 13 and No. 21, respectively, while Wake Forest saw a jump up seven spots to No. 15.
Newcomers to the poll include No. 17 TCU, No. 18 UCLA, No. 19 Kansas, No. 22 Syracuse, No. 23 Mississippi State, No. 24 Cincinnati and No. 25 LSU all jumped into the poll this week.