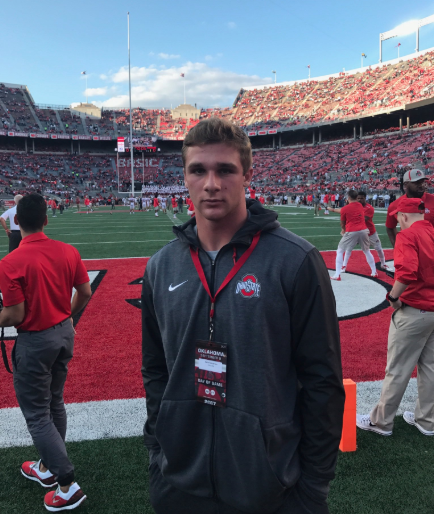 Two days after Ohio State suspended head coach Urban Meyer without pay for three games, the Buckeyes lost their first commitment Friday when Kane Patterson dropped from the 2019 recruiting class.
The development, originally reported by Brent Dougherty of 104-5 The Zone in Nashville and afterward confirmed by several other outlets, brings OSU's count down to 14 pledges for the current cycle.
I talked with @CPAFootball LB Kane Patterson. He has de-committed from Ohio State. He'll concentrate on his senior season at this point and will re-visit a college choice decision at a later date.

— Brent Dougherty (@brentdougherty) August 25, 2018
Patterson pledged July 9 to OSU over Alabama, Tennessee and Texas A&M. He chose Ohio State less than a month after his June 14 unofficial visit to campus during a stretch of trips including Texas A&M (June 15), Tennessee (June 20) and Alabama (June 22).
The 6-1, 225-pounder picked up an offer Aug. 5 from Clemson.
Patterson's departure from the Buckeyes leaves Lexington, Ohio, four-star outside linebacker Cade Stover as the only current commitment at the position. It also marks the first decommitment since Ohio State's investigation into Meyer concluded.