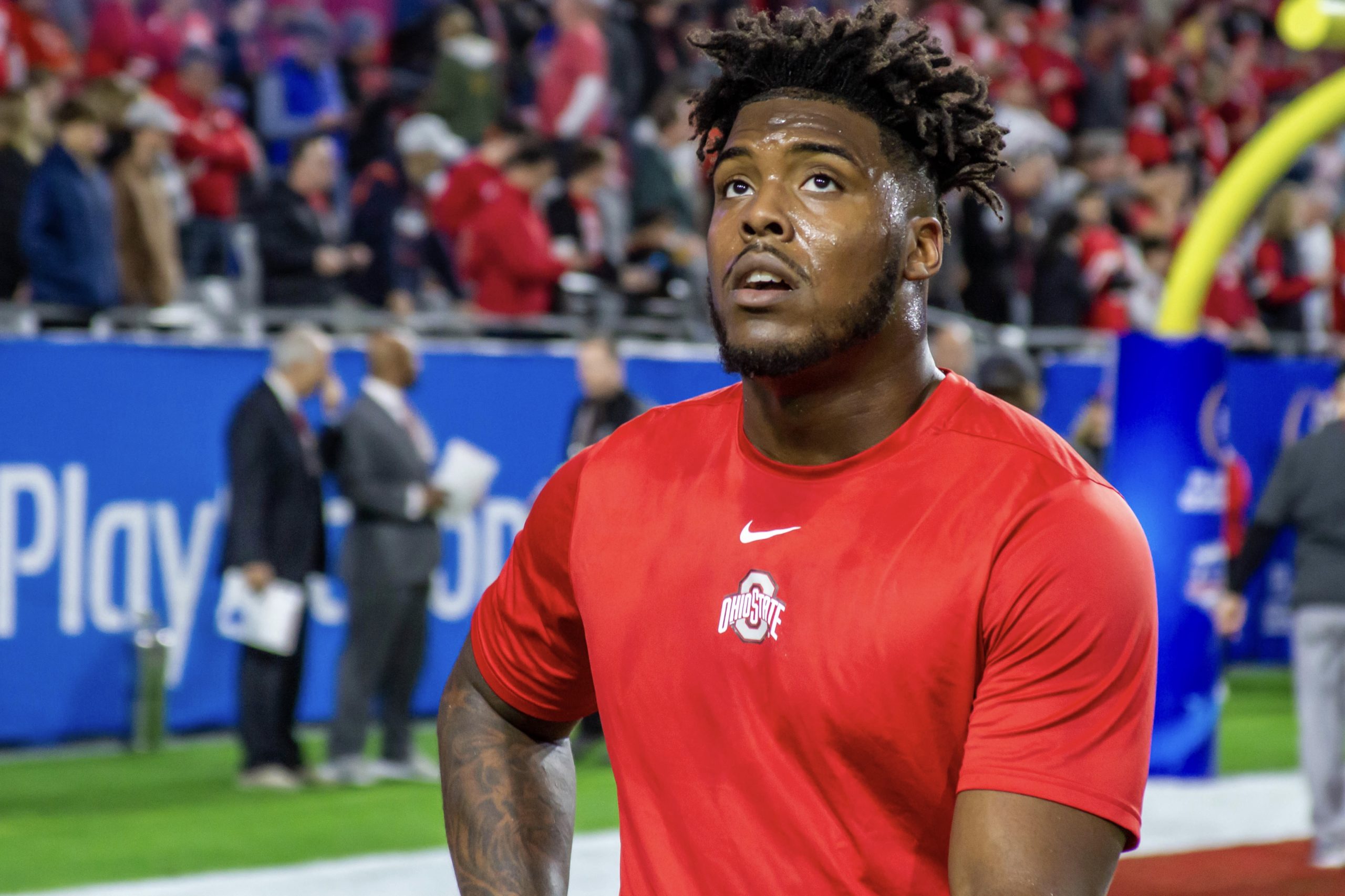 Tyreke Smith could have left after his junior season at Ohio State and entered into last year's draft, but instead decided to bet on himself and return for a final season in Columbus.
The gamble to raise his stock worked out, as Smith – one of Ohio State's top defenders last season – was taken with the No. 158 overall pick by the Seattle Seahawks in the fifth round of the 2022 NFL Draft, and was also the first Ohio State defender off the board.
Smith was one of Ohio State's starting defensive ends in 2021, and finished the year either surpassing or matching his previous career highs in tackles (26), tackles for loss (5.0), sacks (3.0), passes defended (two) and forced fumbles (one).
He played in all but two games last season, finishing with at least one tackle in each game and had back-to-back games with five tackles against Indiana and Penn State. Smith leaves Columbus with 55 tackles (11.0 for loss), 7.0 sacks and five passes defended.
The Athletic's Dane Brugler said Smith led Ohio State in quarterback pressures last season, but injuries were a "common theme" during his time in Columbus.
"A physically gifted athlete, Smith has the get-off burst, arc quickness and active hands to challenge blockers," Brugler said. "However, his inconsistent contact balance and slow recognition give an early advantage to blockers and disrupt his timing/counters. Overall, Smith has athletic developmental traits to be an NFL pass rusher, but he must improve his pass rush plan and learn how to string moves together to have more of an impact. He projects as a developmental role player with starting potential if he can stay healthy."