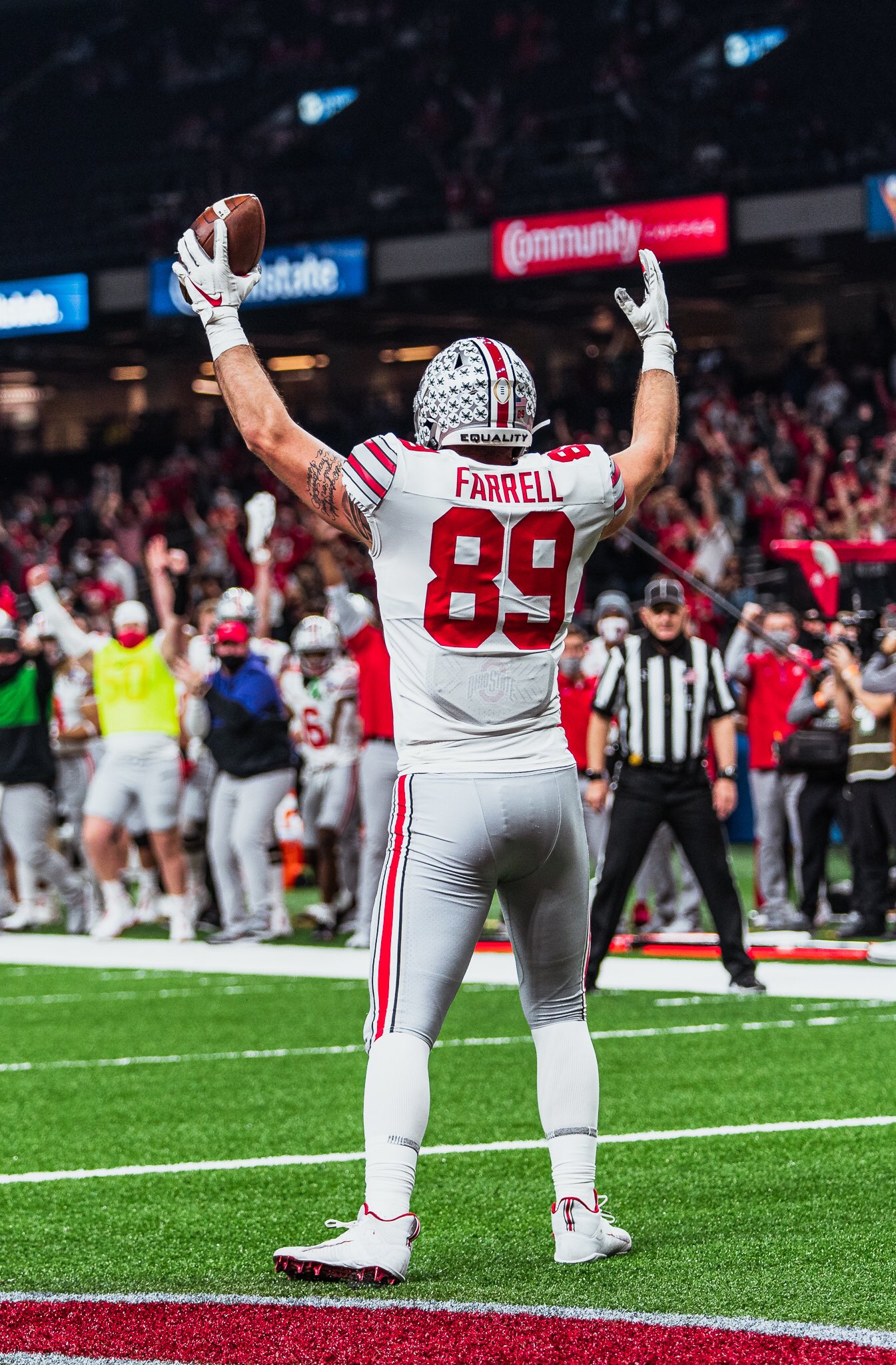 Ohio State tight end Luke Farrell heard his name called in the fifth round of the 2021 NFL Draft, and will be reunited with former head coach Urban Meyer as the Jacksonville Jaguars selected him at pick No. 145.
Farrell did most of his work as a blocker in the Buckeyes' offense, but still managed to make some plays through the air. Across 44 games with the team, Farrell hauled in 34 receptions for 380 yards and four touchdowns.
In his annual draft guide, Dane Brugler of The Athletic complimented Farrell's blocking ability, but had concerns about his speed and agility as a receiving option.
Farrell has workable size for an inline tight end and although his sustain skills are average at best, he uses his hands well to engage and leverage the point of attack. As a receiver, he has solid hands, but lacks the quickness/elusiveness to uncover and doesn't show the speed to be a seam threat (longest play at OSU was 24 yards). Overall, Farrell is a gritty, assignment-sound blocker, but his acceleration and playmaking skills are non-threatening. He projects as an NFL rotational Y tight end.

Via Dane Brugler of The Athletic