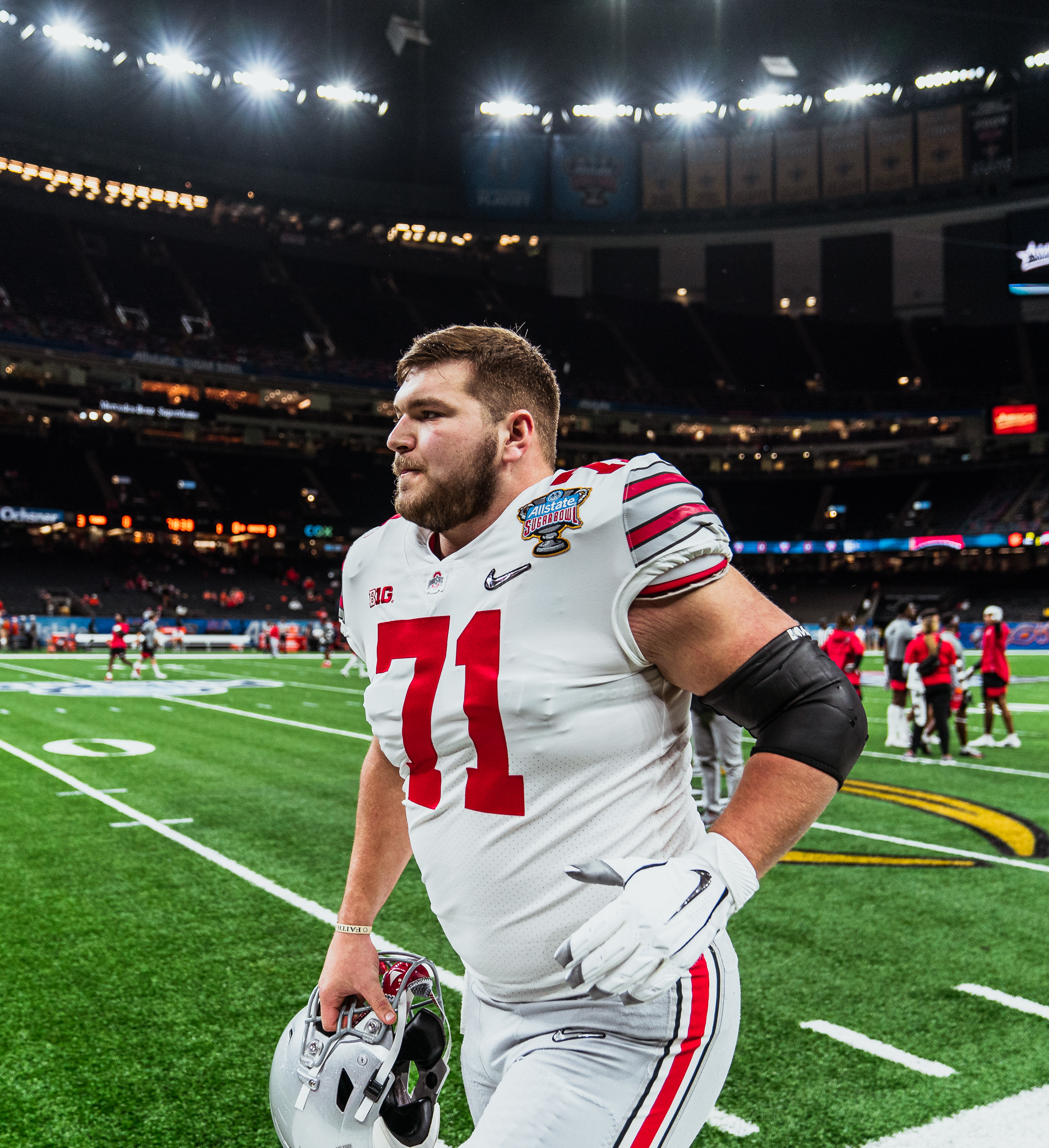 Ohio State center Josh Myers became the third Buckeye off the board when he was taken in the second round, No. 62 overall by the Green Bay Packers in the 2021 NFL Draft.
Myers was a two-year starter at Ohio State, earning second-team All-Big Ten honors in 2019 and first-team all-conference honors in 2020. He was part of an offensive line that had a top-10 rushing offense in both of his seasons as a starter.
In his annual draft guide, Dane Brugler of The Athletic said that Myers makes up for being less athletic with strong technique and intelligence for the position.
A two-year starter at Ohio State, Myers was the center in head coach Ryan Day's offense. He served as a backup guard and center in 2018 before earning the starting center job in 2019, starting 21 games there the last two seasons. Myers is a square, instinctive blocker with the core strength and competitive juices that allow him to consistently finish blocks. A guard in a run-only offense in high school, he is still developing his pass protection skills and will struggle at times vs. quickhanded rushers. Overall, Myers isn't an elite athlete for the position and needs to cut back on the aggressive leaning, but he brings the desired levels of toughness, smarts and execution. He projects as a starter in the NFL at a guard or center.

Via Dane Brugler of The Athletic
The Packers have had success with Buckeye centers in the past, and are looking to slot Myers into the slot that was long filled by former Buckeye center Corey Linsley, who signed with the Los Angeles Rams this offseason.