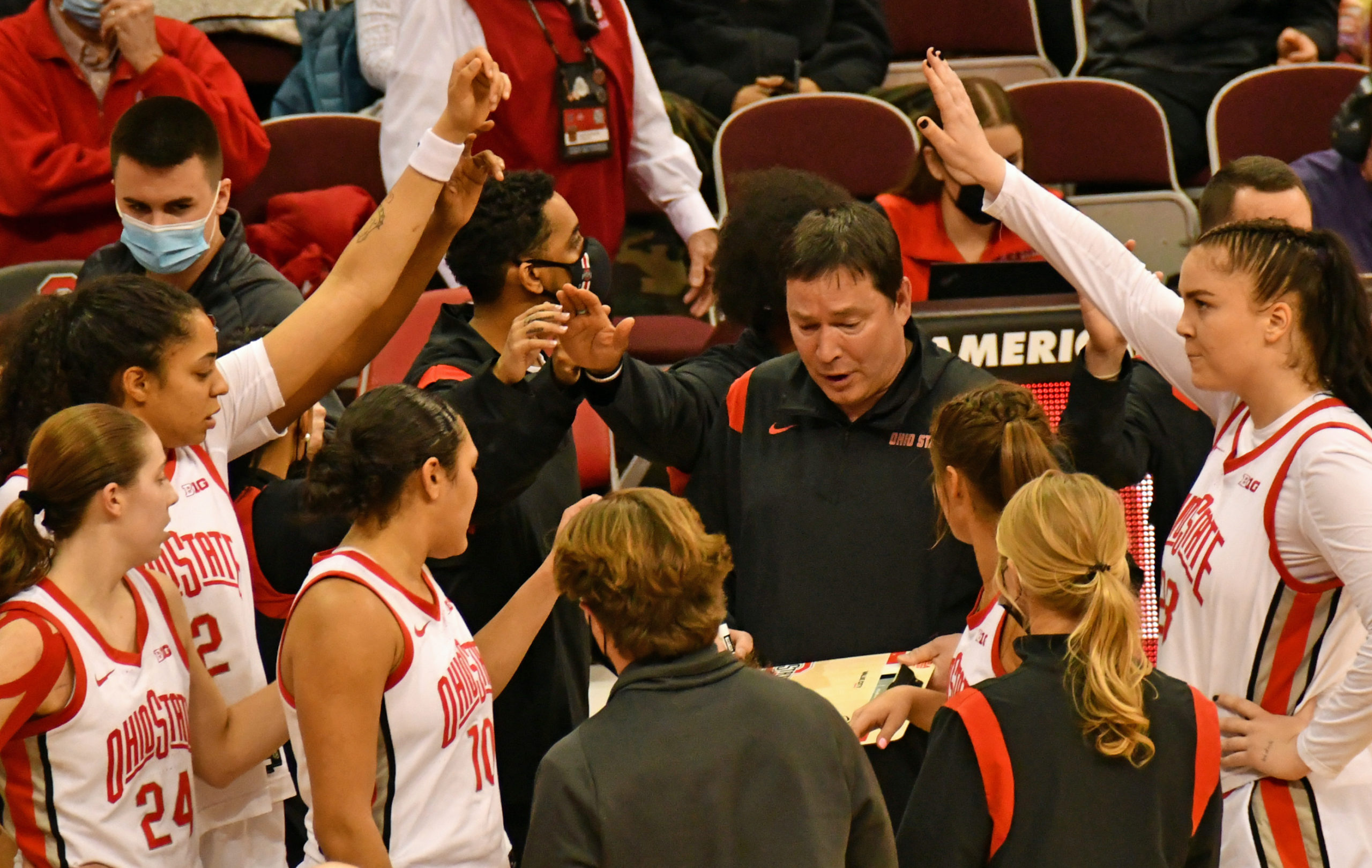 Another set of opponents has been unveiled for the Ohio State women's basketball's upcoming non-conference slate. The Buckeyes have received an invite to the San Diego Invitational with a pair of games on deck.
Ohio State will first tackle South Florida on Dec. 20, with the winner going on to face either Arkansas or Oregon on Dec. 21. This will be the fourth all-time matchup between the Buckeyes and Bulls, with South Florida folding a 1-2 edge. These programs last matched up on Nov. 6, 2018, in a 71-47 loss for Ohio State.
If the Buckeyes move on, regardless of opponent, it would be a team that Ohio State does not face very often. The Buckeyes have faced Arkansas just once in program history, an 86-80 loss for Ohio State on Nov. 19, 1995, and have matched up with Oregon three times, with the Buckeyes holding a 2-1 lead in that series. They have not played since a 73-58 win for Ohio State on Dec. 18, 2004.
The invitational helps to further fill out Ohio State's schedule. In the non-conference, the Buckeyes are currently slated to host Tennessee on Nov. 8 and travel to Boston College on Nov. 13 and Louisville on Nov. 30. The games against Tennessee and Boston College are part of a home-and-home series that will extend into next season, and the contest against the Cardinals is part of the annual Big Ten/ACC Challenge.