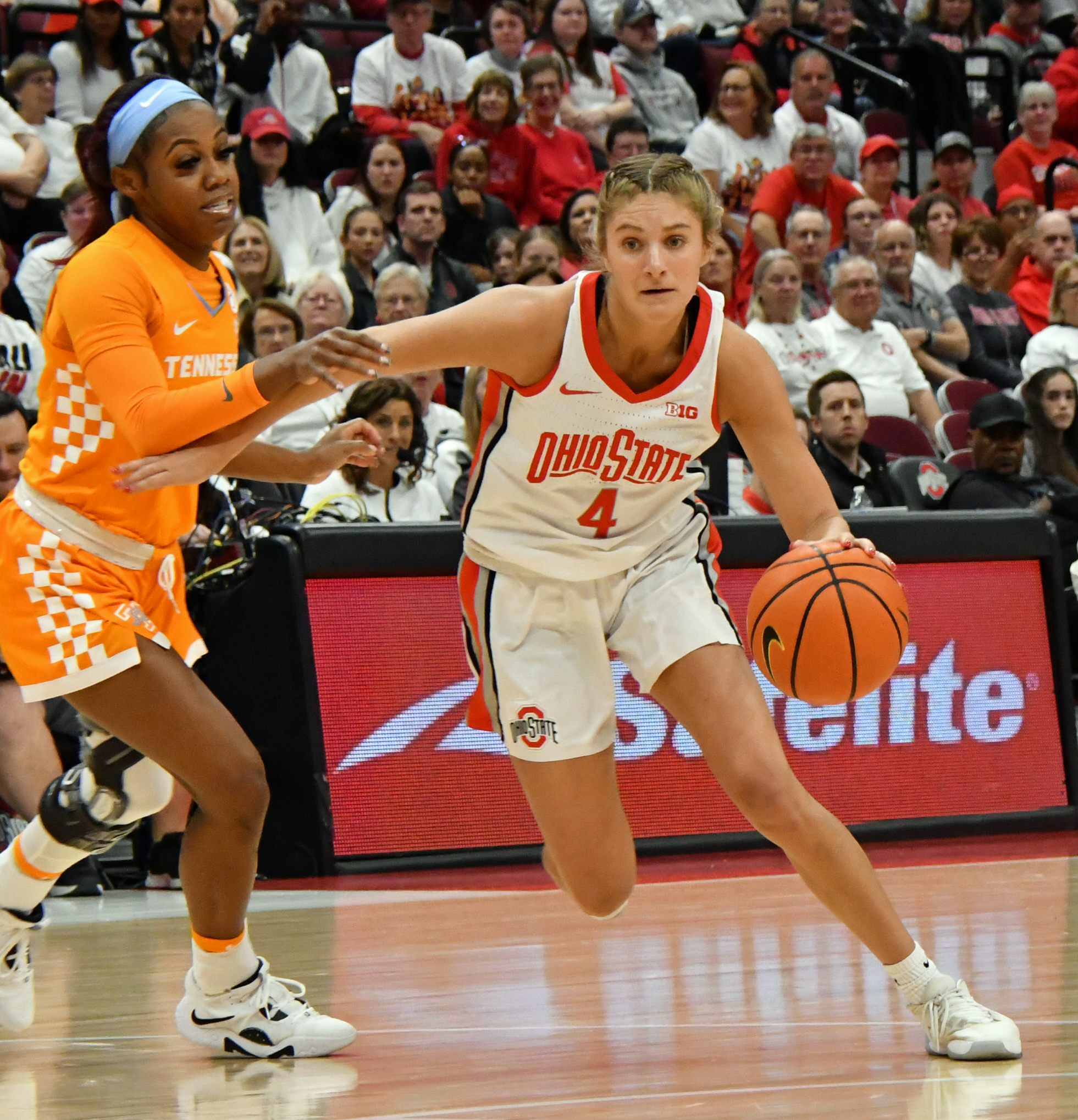 Ohio State women's basketball will take a trip to SEC country this season, set to face Tennessee at Thompson Bowling Arena in Knoxville on Dec. 3.
This will complete a home-and-away with the Volunteers, as Ohio State knocked off then-No. 5 Tennessee in last season's opener for the Buckeyes with an 87-75 win. Ohio State is just 2-10 all-time against Tennessee, with last season's win the first since an 83-82 win on Dec. 17, 1981.
The matchup help the Buckeyes continue to build out their non-conference schedule, which includes the season-opener against USC in Las Vegas on Nov. 6. Ohio State will also take part in the Pink Flamingo Championship in the Bahamas, facing East Carolina on Nov. 20 and Oklahoma State on Nov. 22.
As for the conference schedule, dates and times have yet to be announced, but the Buckeyes do know that they will have home-and-away series with Iowa, Maryland, Michigan, Michigan State and Penn State, home contests against Indiana, Nebraska, Rutgers and Wisconsin, as well as road contests at Illinois, Minnesota, Northwestern and Purdue.