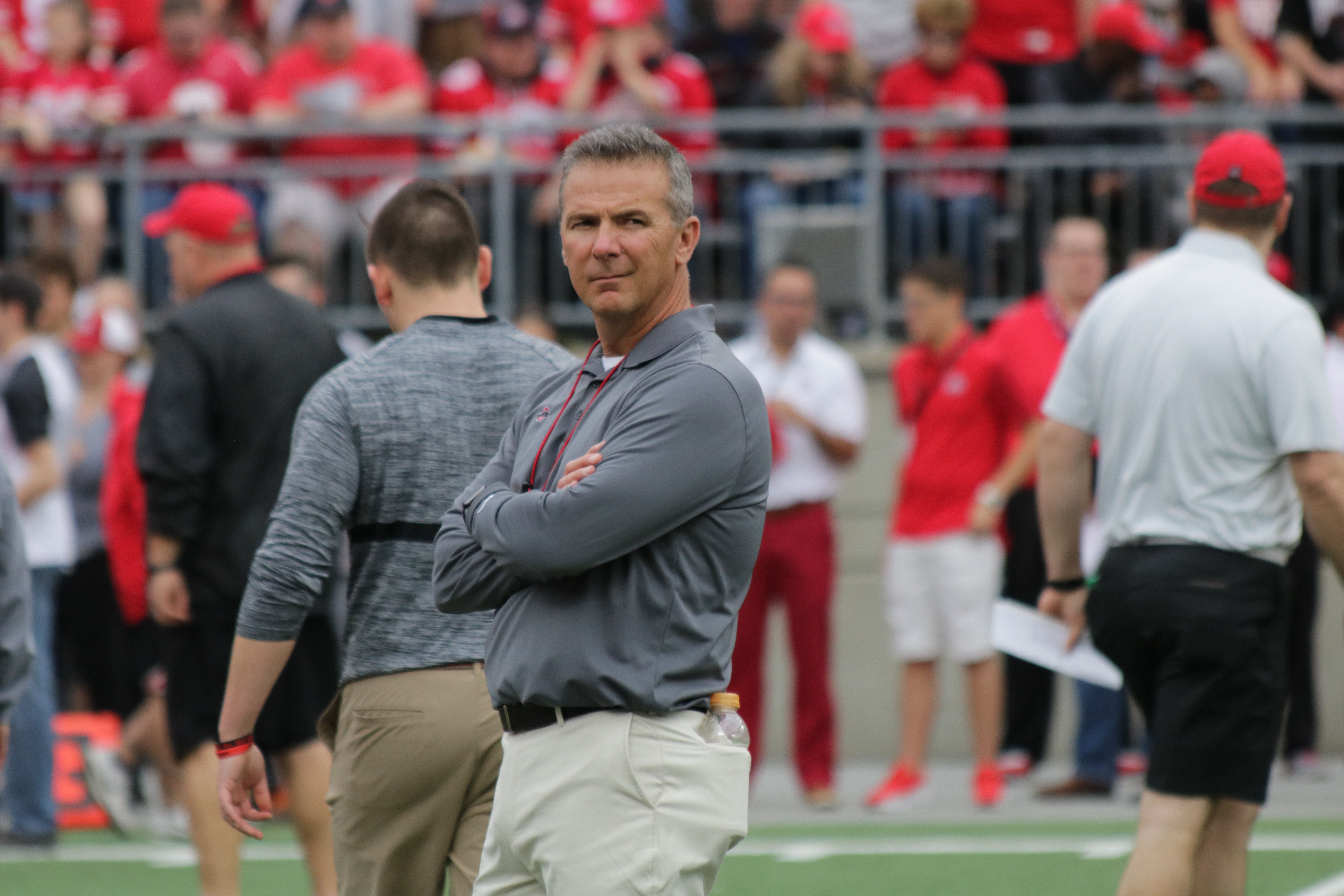 Ohio State's investigation regarding head football coach Urban Meyer's handling of domestic violence allegations against a former assistant coach was scheduled to be completed Sunday, bringing the school closer to a resolution with the season set to kick off in less than two weeks.
Meyer has been on paid administrative leave since Aug. 1 after reports surfaced suggesting he mishandled domestic violence claims from 2015 against then-wide receivers coach Zach Smith. Meyer fired Smith on July 23 and denied knowing about the 2015 allegations the following day at Big Ten Media Days. In a statement after being placed on leave, Meyer said he did know about the 2015 allegations and elevated that knowledge through the proper channels. He also apologized for making misleading statements at Big Ten Media Days.
After placing Meyer on leave, the university formed an independent working group to direct the investigation. The group hired an outside firm to assist with the investigation, and gave it a 14-day timeline. On Friday, the university announced that the investigation was set to end on time.
With the investigation completed, the working group's next task would be to receive the full report from the investigators, which will then be shared with the Ohio State Board of Trustees in an executive session. According to the Friday news release, that session will occur sometime this week, and public notice of the meeting will be announced at least 24 hours ahead of time – which is required by law.
From there, the board and, ultimately university president Michael Drake, will consider the report and come to a final decision on Meyer's status, with a few different options on the table. As of Monday morning the executive session had not yet been announced, but a conclusion is likely to come down before Ohio State opens its first game week of the season next Monday.
For now, the Buckeyes are still being led by acting head coach Ryan Day, who spearheaded the team's fall camp, which lasted from Aug. 3 through Saturday morning. No interviews with players or coaches have been allowed since the investigation began, with two short sessions of practice open to the media.
MORE ON THE STORY