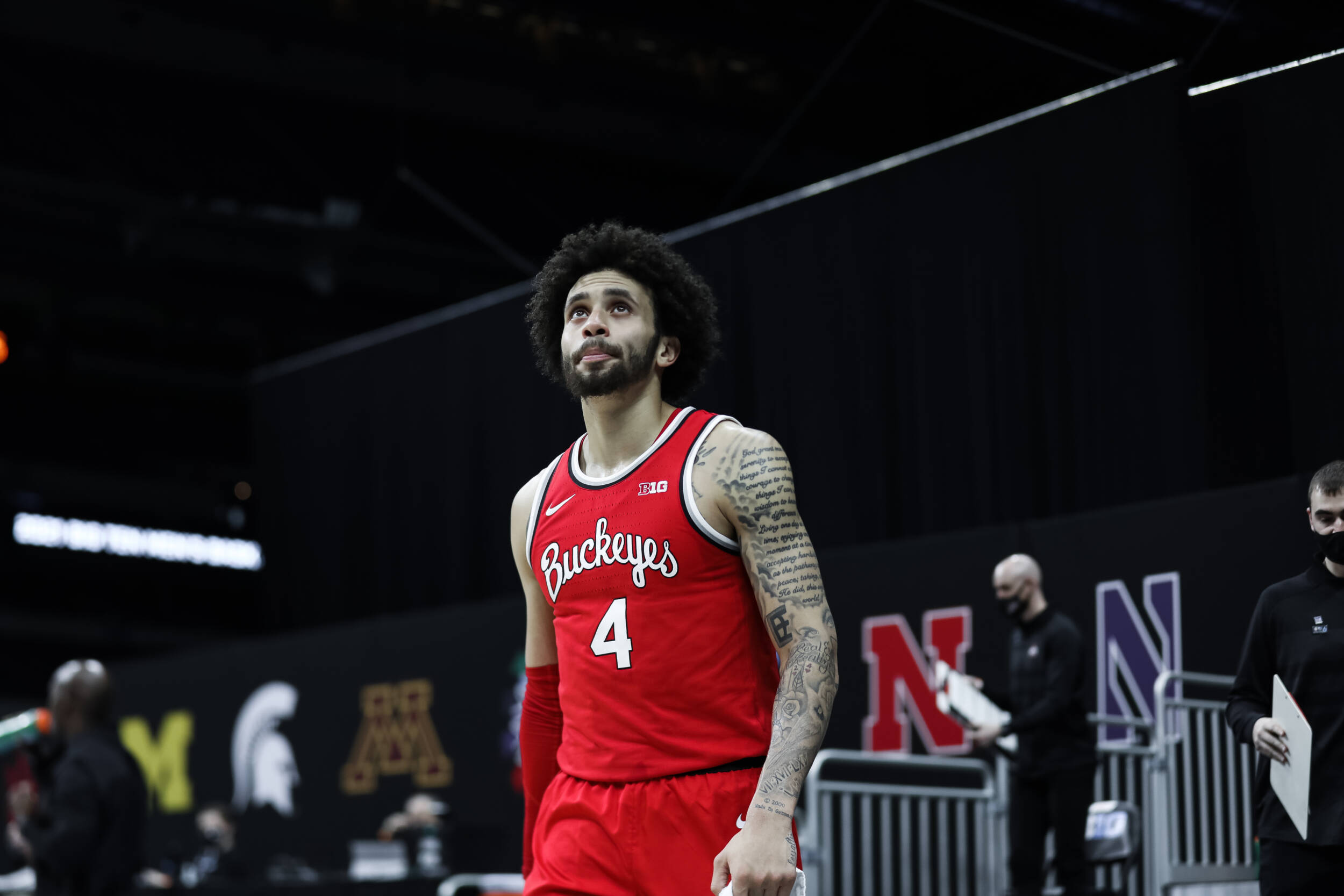 Despite a promising start to his NBA career, former Ohio State guard Duane Washington Jr. was waived by the Indiana Pacers on Thursday.
After going undrafted in the 2021 NBA Draft, Washington was quickly cooped up by the Pacers — signing a two-way contract on the night of the draft. He began his rookie season with the Fort Wayne Mad Ants, the Pacers' G-League affiliate, before carving a role for himself on Indiana's bench.
Washington's two-way contract was converted into a standard, multi-year deal with the Pacers on April 6 — which solidified his spot on Indiana's active roster at the time.
During his rookie campaign, Washington averaged 9.9 points per game on shooting splits of 40.5 percent from the field and 37.7 percent beyond the arc.
Now, Washington is free to sign with any interested team in the NBA.
While with the Buckeyes, Washington produced 11.4 points per game while shooting 39.7 percent from the field across 94 career games. He earned All-Big Ten Third Team honors following the 2020-21 season.