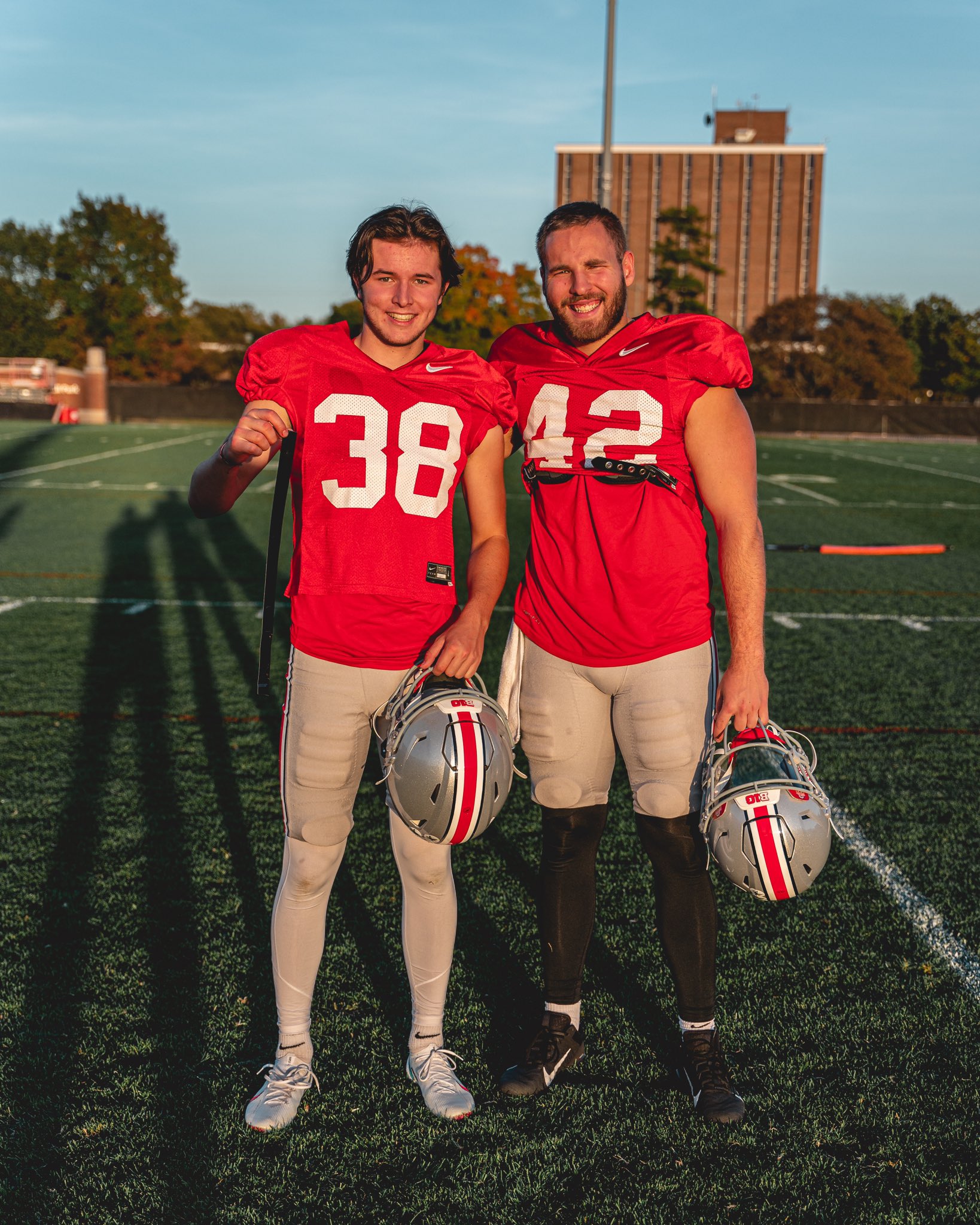 After five weeks of handling kickoff duties for Ohio State, first-year walk-on kicker Jayden Fielding shed his black stripe Thursday.
Fielding has kicked off 41 times for the Buckeyes this season, with 19 going for touchbacks. Opposing teams have started from their own 25-yard line, on average, following his boots. The average distance of his kicks is 61.4 yards, although two of his kickoffs have gone out of bounds.
Fielding is the 19th Ohio State player to shed his black stripe this season, and the first since freshman defensive tackle Hero Kanu lost his Sept. 22. He's the first specialist this season to earn the honor.