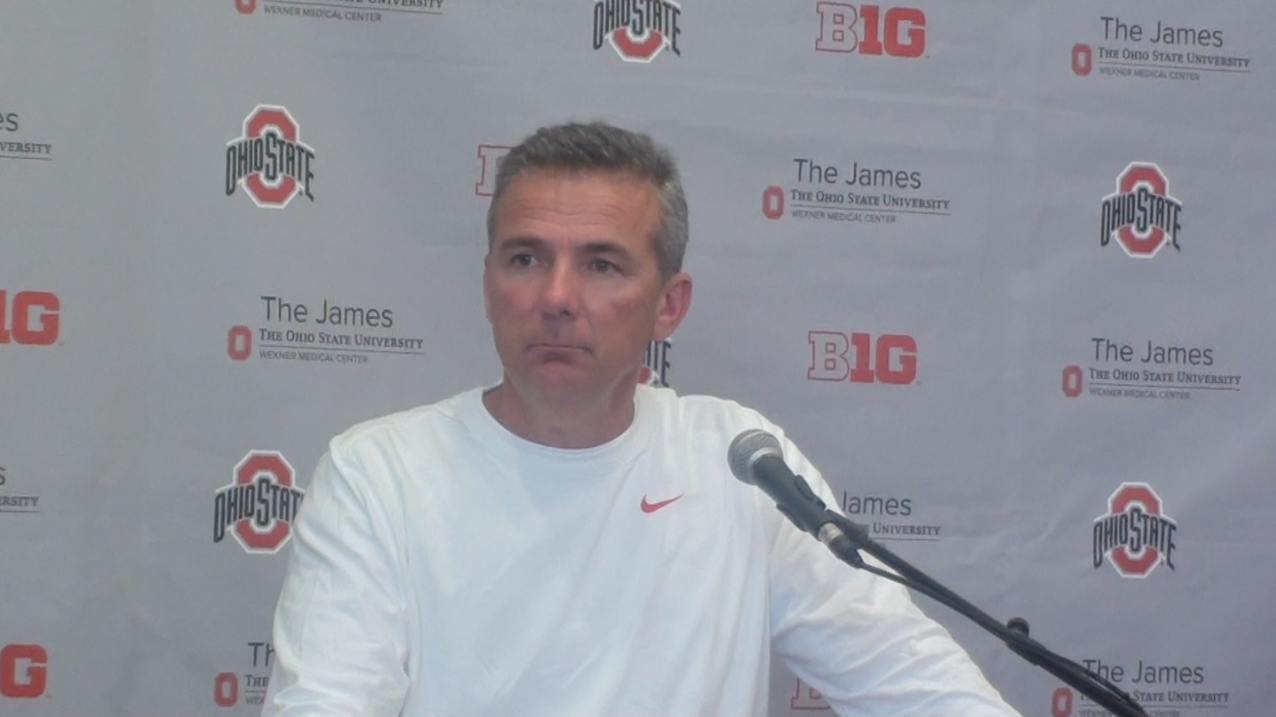 Urban Meyer met with the media Wednesday evening ahead of Ohio State's matchup against Nebraska to give one final preview of the game.
Meyer said that he no longer wants to answer questions about his health and that he wants to move on with questions about the team only.
What follows are the other main takeaways from Meyer's time with the media.
Meyer Notes:
Freshman Wyatt Davis is "close" and is "next in" according to Meyer on the offensive line.
Branden Bowen and Brady Taylor are "not there yet" in their recovery from their respective injuries.
"It is a cumulative effect of things," Meyer said of Ohio State's struggling run game.
Said Nebraska is "night and day" improved on defense from the beginning of the year. Added their offense is also vastly improved.
Said freshman Chris Olave will be "in the rotation" at receiver with Austin Mack out with an injury.